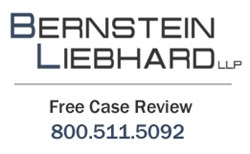 Our Firm continues to hear from individuals who allegedly suffered metallosis and other complications associated with the DePuy ASR hip replacement.
New York, NY (PRWEB) October 23, 2013
A new order has been issued in a consolidated DePuy ASR lawsuit litigation (http://www.depuy-asr-hip-recall.com/) currently underway in New Jersey's Bergen County Superior Court, Bernstein Liebhard LLP reports.
According to a Case Management Order filed with the Court on October 17th, discovery for all matters related to the DePuy ASR metal-on-metal hip replacement has been extended to 2014. This follows a discovery end date for 2013, which will expire on or before the end of the year. Further discussion of discovery deadlines will take place at the consolidated proceeding's next status conference on November 21, 2013, the order states.
Court records indicate that over 650 DePuy ASR recall lawsuits have been filed in the New Jersey litigation, and similarly allege that the metal-on-metal hip, which was taken off the market in August 2010 after it became associated with excessively high early failure rates, may cause serious complications in recipients. (In Re DePuy ASR Hip Implants Litigation, BER-L-3971-11)
"We are pleased to see this proceeding moving forward, as our Firm continues to hear from individuals who allegedly suffered metallosis and other complications related to early failure of the metal-on-metal DePuy ASR hip replacement," says Bernstein Liebhard LLP, a nationwide law firm representing victims of defective drugs and medical devices. The Firm is currently offering confidential case evaluations to individuals who may have been injured as a result of the DePuy ASR recall.
DePuy ASR Recall
Following the DePuy ASR recall, which was announced in August 2010 by DePuy Orthopaedics, court documents indicate that some 11,500 lawsuits have been filed over the device in courts throughout the U.S. Plaintiffs involved in these cases allege that toxic metal debris can shed from the metal hip's chromium-cobalt ball and cup, leading to pain, metallosis and other complications that may require revision surgery. The DePuy ASR recall was announced after a United Kingdom hip registry found that between 12 and 13 percent of hip recipients would experience early device failure within five years of implantation.
As of September 2013, court records show more than 8,200 DePuy ASR lawsuits pending in a federal multidistrict litigation established in the U.S. District Court, Northern District of Ohio, where Bernstein Liebhard LLP is actively filing claims. The first trial in that litigation is slated to begin within 90 days. (In re: DePuy Orthopaedics, Inc. ASR Hip Implant Products Liability Litigation – MDL 2197)
Additionally, court documents indicate that some 2,000 DePuy ASR recall claims have been filed in a consolidated litigation established in California's San Francisco Superior Court, where a case was settled in October by the manufacturer. (DePuy ASR HIP System Cases, No. CJC-10-004649; Calif. Super. Ct., San Francisco Cty)
According to a recent report from Bloomberg.com, the recently-settled lawsuit had been selected for the litigation's first bellwether trial, and was scheduled to begin later that month.* (Ottman v. Johnson & Johnson Services, et al., No. CGC-12-517391;Calif. Super. Ct., San Francisco Cty.)
Two trials involving the DePuy ASR metal hip have already concluded at the state court level. In March 2013, a plaintiff whose lawsuit included allegations that the implant was defectively designed won $8 million in Los Angeles Superior Court by a jury who ruled in favor of her claims. (Kransky v. DePuy, BC456086, California Superior Court, Los Angeles County) In April, another DePuy ASR lawsuit trial had a very different outcome when a jury in Chicago found for Johnson & Johnson in a similar action against the company. H (Strum v. DePuy, 2011-L-9352, Circuit Court of Cook County)
Individuals who may have sustained injuries following the DePuy ASR recall may be eligible to receive compensation for out-of-pocket medical expenses, lost wages, pain and suffering and other damages. Learn more by speaking with a DePuy ASR lawyer today, or by visiting Bernstein Liebhard LLP's website. You may also call the following number directly for a free and confidential case evaluation: 800-511-5092.
*bloomberg.com/news/2013-08-21/j-j-said-to-weigh-3-billion-settlement-of-its-hip-implant-
cases.html; Bloomberg.com, August 21, 2013
About Bernstein Liebhard LLP
Bernstein Liebhard LLP is a New York-based law firm exclusively representing injured persons in complex individual and class action lawsuits nationwide since 1993, including those who have been harmed by dangerous drugs, defective medical devices and consumer products. The firm has been named by The National Law Journal to the "Plaintiffs' Hot List," recognizing the top plaintiffs' firms in the country, for the past 11 consecutive years.
Bernstein Liebhard LLP
10 East 40th Street
New York, New York 10016
800-511-5092
ATTORNEY ADVERTISING. © 2013 Bernstein Liebhard LLP. The law firm responsible for this
advertisement is Bernstein Liebhard LLP, 10 East 40th Street, New York, New York 10016, 800-511-5092. Prior results do not guarantee or predict a similar outcome with respect to any future matter.
###
Contact Information:
Felecia L. Stern, Esq.
Bernstein Liebhard LLP
info(at)consumerinjurylawyers(dot)com
http://www.depuy-asr-hip-recall.com/