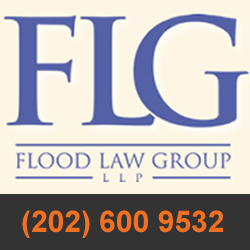 Our lawyers are actively investigating claims on behalf of people who have allegedly suffered injuries from metal-on-metal hip replacement implants
Washington, D.C. (PRWEB) April 25, 2014
Flood Law Group announced today that it is now available to investigate claims on behalf of persons with injuries potentially linked to metal-on-metal hip replacements such as the DePuy Pinnacle hip implant.
According to an FDA Safety Communication (FDA Safety Communication: Metal-on-Metal Hip Implants, 1/17/2013), there are some unique risks associated with metal-on-metal hip implants such as the DePuy Pinnacle. According to the FDA, the metal ball and socket joints rub against each other during normal walking, which can result in tiny metal particles being released into the body, which can cause damage to the bone and soft tissue surrounding the implant. This phenomenon is commonly referred to as an "adverse local tissue reaction (ALTR)" or an "adverse reaction to metal debris (ARMD)."
According to the FDA, soft tissue damage from errant metal particles can lead to pain, implant loosening, device failure and the need for revision surgery in affected patients. The safety communication also states that if metal particles enter the bloodstream, they can cause a systemic reaction in another part of the body not necessarily close to the implant.
Currently, thousands of lawsuits associated with the DePuy Pinnacle hip implant have been consolidated under In re: DePuy Orthopaedics Inc. Pinnacle Hip Implant Product Liability Litigation, MDL No. 2244, which was filed in the in U.S. District Court, Northern District of Texas.
"Our lawyers are actively investigating claims on behalf of people who have allegedly suffered injuries from metal-on-metal hip replacement implants," said Christopher Brown, Director of Communications for Flood Law Group. "Due to the large number of people who have been implanted with metal-on-metal hip implants, we are not surprised to see such a large number of lawsuits consolidated under this Multi-District Litigation."
If you or a loved one has suffered an injury possibly as side effect from metal particle dispersion from a metal-on-metal hip replacement implant, contact one of the experienced hip replacement lawyers at the Flood Law Group today for a thorough investigation into your claim.
About Flood Law Group
Flood Law Group, LLP is an experienced litigation firm, serving injured persons and families across the nation. They handle complex cases involving asbestos litigation, pharmaceuticals, defective medical devices, medical malpractice, birth injuries and more. Flood Law Group, LLP is also one of the top law firms in the nation to handle serious injuries and wrongful death.
For more information, visit: floodlawgroup.com