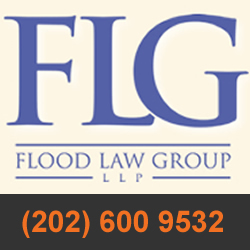 We are investigating allegations that makers of metal hips were aware that the devices were likely to fail prematurely and cause serious injury to patients
Washington, D.C. (PRWEB) September 19, 2014
A McLean County woman filed a lawsuit in Madison County Circuit Court (case 14-L-1175), following a failed hip replacement using a DePuy XL Acetabular System. Carole Owen is suing DePuy Orthopaedics Inc. and Johnson & Johnson over allegations that they knew the product was defective. Flood Law Group, a nationally known personal injury law firm, represents defective hip implant clients and has been following developments in litigation involving defective hips.
According to the lawsuit, Owens doctors recommended that she use an ASR hip replacement system because of its effectiveness and safety. However, after having the device implanted, Owen alleges the ASR failed and caused serious injuries.
Owens is seeking a jury trial and more than $300,000 in damages to compensate for wages lost, pain and suffering and medical costs. She maintains her surgeons and manufacturers of the device failed to inform her of a history of problems with alleged ties to product failure in other patients.
She claims the defendants were aware of the defectiveness of the product, but continued manufacturing and implanting them in patients despite this knowledge, and neglected to warn consumers of its hazards.
Owen is accusing DePuy and Johnson & Johnson of negligence, strict liability, intentional infliction of emotional distress and failure to warn. Additionally, Owens says there was a clear violation of the Illinois Consumer Fraud Act, which protects consumers against fraud and unfair or deceptive acts, misrepresentation or the concealment of material fact.
As representatives for defective hip implant clients, Flood Law Group LLP has been staying abreast of new developments in defective hip litigation.
"The claims made in the recent DePuy hip implant lawsuit are similar to claims made by our defective hip implant clients," said Christopher Brown, Director of Communications for Flood Law Group LLP. "We are investigating allegations that makers of metal hips were aware that the devices were likely to fail prematurely and cause serious injury to patients."
About Flood Law Group
Flood Law Group LLP is an experienced litigation firm, serving injured persons and families across the nation. The firm represents individuals that have been severely injured by negligence and handles cases involving personal injury, auto accidents, medical malpractice, defective medical devices and more. Flood Law Group LLP is also one of the top law firms in the nation to handle serious injuries and wrongful death. For more information, please visit our website.