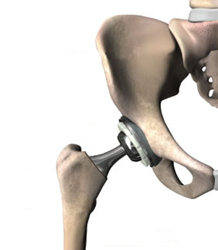 DrugNews has added information in which J&J clarifies which cases will settle and how much will be paid.
Denver, CO (PRWEB) December 03, 2013
The hip implant safety center at DrugNews.net is announcing updated information on the site for patients who received a recalled DePuy ASR hip implant. Amid rumors of a settlement, the maker of the device has clarified the total amount and which cases will qualify*.
DrugNews is a free resource for those using popular prescription drugs and medical devices. By sharing the latest warnings, product recalls, studies and litigation news, patients can avoid dangerous medical devices, learn if others are experiencing similar side effects and decide if they need legal advice.
The resource center previously added warnings from the British Medical Journal** and FDA*** that toxic metal shavings from all-metal hips like the DePuy ASR can cause serious conditions such as tissue damage, bone loss and damage to other organs when released into the body.
In 2010, Johnson & Johnson subsidiary DePuy recalled their ASR metal hip implants, indicating as many as 13% of patients could require revision surgery*. However, studies now show the rate could be as high as 44%****.
Now, DrugNews has added information in which J&J clarifies which cases will settle and how much will be paid. The company will pay at least $2.47 billion to settle around 8,000 cases, at an average of around $250,000 per case*. This round of the settlement will only apply to patients who underwent surgery to remove their recalled hips prior to August 31, 2013, although the total amount could grow to over $4 billion with later settlements*.
Anyone who received a DePuy ASR or metal hip implant is urged to contact the DrugNews Hip Center or speak with a lawyer about their legal rights and the ongoing settlement. Due to the specialized nature of medical device injury cases, DrugNews only recommends lawyers and law firms who have already handled DePuy lawsuits.
For more information on the recall, studies and litigation news related to DePuy or other metal hips, or to speak with a lawyer, visit http://www.DrugNews.net.
*Bloomberg, 11/20/13; bloomberg.com/news/2013-11-19/j-j-unveils-hip-accord-that-may-be-worth-more-than-4-bln.html
**BMJ 2/28/12; bmj.com/content/344/bmj.e1410
***FDA, 1/17/13; http://www.fda.gov/Medicaldevices/productsandmedicalprocedures/implantsandprosthetics/metalonmetalhipimplants/ucm241604.htm
****MedPage Today, 3/20/13; medpagetoday.com/MeetingCoverage/AAOS/37984