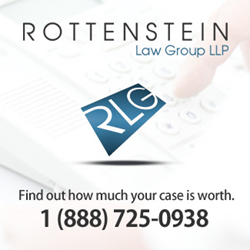 Rockville Centre, NY (PRWEB) July 21, 2014
Since November 19, 2013, when the parties announced a settlement of qualifying ASR cases, approximately 5,000 individual ASR patients whose cases were pending in the multidistrict litigation (MDL) have enrolled in the settlement program (http://www.hipimplantinjury.com/), according to a status report filed on July 16 with the United States District Court for the Northern District of Ohio, the federal court overseeing the consolidated lawsuits involving the DePuy Orthopaedics ASR hip implants devices. (In re: DePuy Orthopaedics, Inc. ASR Hip Implant Products liability Litigation; MDL Docket No. 1:10-md-2197-DAK.)
The qualifying ASR cases are those of ASR patients who had a revision surgery prior to August 31, 2013, according to the status report. "The participation rates for qualifying ASR cases in the MDL are in excess of 94%. The corresponding results in cooperating state court jurisdictions are similar. More than 2000 ASR patients who have claims pending outside of the MDL have also enrolled in the settlement. The settlement is fully vested and all qualifying claimants who enrolled are in the process of being compensated."
"This is good news," said Rochelle Rottenstein, principal of the Rottenstein Law Group LLP. "Those who were harmed by a DePuy ASR hip and who qualified for settlement and opted to participate should be receiving compensation soon, if they have not already."
Each plaintiff in an ASR lawsuit who underwent revision surgery would get a $250,000 base payout plus additional compensation depending on factors such as the need for additional surgery or medical attention (http://www.hipimplantinjury.com/depuy-asr-hip-replacement-systems/), according to earlier-filed court documents. DePuy, a Johnson & Johnson subsidiary, reportedly set aside more than $2.5 billion to settle the claims, according to a Nov. 19, 2013, New York Times report.*
There are about 12,000 DePuy ASR hip lawsuits pending in federal and state courts, about 8,000 of which were brought by plaintiffs who underwent revision surgery, according to the Times. The remaining 4,000 or more lawsuits involve plaintiffs who allegedly suffered from metal poisoning and other adverse side effects. Those individuals—and even those who have had revision surgery—are still eligible to pursue options outside of settlement.
DePuy ASR Hip Recall
In 2010, Johnson & Johnson recalled 93,000 hip implants, including 37,000 in the United States (http://www.hipimplantinjury.com/depuy-asr-hip-recall/), according to the Times. Internal documents showed that Johnson & Johnson had determined that 40 percent of ASR hip implants would fail within five years, according to the Times.
The Rottenstein Law Group LLP encourages those who believe they have suffered from the ASR's alleged side effects to download a free brochure to learn more about DePuy ASR hip lawsuits, settlements and side effects, and how to contact an attorney for a free consultation.
*nytimes.com/2013/11/20/business/johnson-johnson-to-offer-2-5-billion-hip-device-settlement.html?_r=0
About THE ROTTENSTEIN LAW GROUP LLP
The Rottenstein Law Group LLP is a New York-based firm that represents clients nationwide in mass tort actions. The firm was founded by Rochelle Rottenstein, who has more than two decades of experience as a lawyer, to represent clients hurt by defective medical devices and medications. (Attorney advertising. Prior results do not guarantee a similar outcome.)
Contact:
The Rottenstein Law Group LLP
Rochelle Rottenstein, Esq.
100 Merrick Road # 266
Rockville Centre, NY 11570
(212) 933-9500 (office phone)
(212) 933-9980 (facsimile)
rochelle (at) rotlaw (dot) com
plus.google.com/106070664376281033016