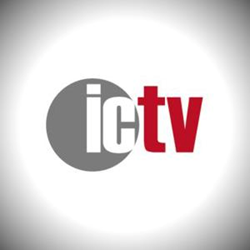 Richard Ransom, ICTV's President, stated, "It is a very exciting time to expand into more international markets and continue to build upon our success with the DermaWand in the United States.
Wayne, PA (PRWEB) July 01, 2014
International Commercial Television, Inc. (ICTL), (or "ICTV"), a direct response marketing and branding company focused on the health and beauty sector, announced today that its flagship product DermaWand continues to see international demand and growth opportunities.
DermaWand is an at-home, handheld radio frequency beauty tool that reduces the appearance of fine lines and wrinkles and improves overall skin appearance. ICTV has sold approximately 2.5 million DermaWands to-date worldwide and in early 2014 expanded the market opportunity to Mexico's 120 million people and Canada's 35 million people.
On June 16, Doug Crouthers joined ICTV as Director of Internationals Sales. Mr. Crouthers comes to ICTV with over 17 years of experience in the direct response industry, working most recently at Applied Perceptions, which is the third party customer service provider for DermaWand. ICTV's former Director of Sales, Kelly Willett, has now moved into the role of Director of Product Development. Mr. Willett will work closely with Mr. Crouthers to ensure that all the new brands that ICTV are currently in the process of developing will have the proper certifications and testing done so that the products can be distributed in all markets around the world.
ICTV re-launched DermaWand in late-2011 and spent over $20 million in the U.S. on TV media marketing. DermaWand has also been sold in over 35 countries to-date with plans to launch in several new markets over the next 12 months. A preliminary report on a double blind placebo clinical test in Europe is expected in July. This report is a major step in ICTV meeting the standards to be able to directly market DermaWand and DermaVital in the United Kingdom and via a one of the largest distributors in Japan, which are both expected to launch in the fall of 2014.
ICTV's international sales team, led by President, Richard Ransom, just returned from attending the Electronic Retailing Association's European electronic home shopping conference in Vienna, Austria. While at the conference ICTV expanded its relationship with Shop Television, who currently distributes DermaWand in Italy, to include Hungary, Croatia, and Bosnia-Herzegovina to their distribution license. In addition to expansion with Shop Television, ICTV agreed in principal with a new distributor for the DermaWand in France, and had very positive meetings with potential distributors in Ecuador and Portugal.
In regards to Mexico, ICTV has an exclusive distribution agreement with Inova to distribute DermaWand. Since launching in Mexico in October 2013, ICTV has received orders for more than 135,000 units from Inova, the leader in direct response television in Mexico. There have been multiple re-orders of 10,000 – 30,000 units per order since the initial agreement. Inova's main distribution channels are inbound and outbound Telemarketing, E-commerce, Catalog, Retail kiosks and wholesale retailers in major department stores in Mexico. Inova has enjoyed success in getting DermaWand into several retail outlets, including Sam's Club.
In regards to Canada, ICTV looks to market the DermaWand directly to consumers in English-speaking countries in the same manner as it has in the United States. ICTV is able to utilize the same infrastructure it has been using to manage and service the United States. Since late-2013, ICTV has conservatively ramped its DRTV exposure in Canada and has sold approximately 9,000 DermaWand units directly to consumers, generating $1.1 million revenue. This scalable variable expense structure includes creative, media management and support. The Company will look to build upon its proven expertise and success that has made its DermaWand infomercial one of the top 10 longest running and, at times, a top 25 ranked long-form retail product sold on TV media in the United States.
Additionally in Canada, DermaWand has achieved retail sales through Showcase, with 80+ store locations. ICTV has shipped 7,500 DermaWand units to Showcase since the retail launch in the fourth quarter of 2013. Showcase offers the most fun, interactive, new, and unique products ever - all in a retail environment where you can "try it before you buy it." Founded in 1994 in Edmonton AB, Showcase is coast-to-coast in every major market across Canada.
Richard Ransom, ICTV's President, stated, "It is a very exciting time to expand into more international markets and continue to build upon our success with the DermaWand in the United States. I feel we have found a great Sales Director in Doug Crouthers who will be able to add a new layer of support to our international distributors. The combination of adding Doug and moving Kelly Willett into the Director of Product Development role will allow us to rapidly increase our international sales and accelerate the distribution of our new brands around the world."
International Commercial Television, Inc.
International Commercial Television, Inc. sells various health and beauty products through infomercials and other channels primarily in the United States. ICTV utilizes a distinctive marketing strategy and multi-channel distribution model to develop, market and sell products through infomercials, live home shopping television, specialty outlets and online shopping. It offers health and beauty products, including DermaWand, a skin care device that reduces the appearance of fine lines and wrinkles, and helps improves skin tone and texture; and DermaVitál, a professional quality skin care range that effects superior hydration. International Commercial Television Inc. was founded in 1993 and headquartered in Wayne, Pennsylvania.
Forward-Looking Statements
Forward-Looking Statements. This press release contains "forward-looking statements" within the meaning of Section 27A of the Securities Act of 1933, as amended, and Section 21E of the Securities Exchange Act of 1934, as amended (the "Exchange Act") (which Sections were adopted as part of the Private Securities Litigation Reform Act of 1995). Statements preceded by, followed by or that otherwise include the words "believe," "anticipate," "estimate," "expect," "intend," "plan," "project," "prospects," "outlook," and similar words or expressions, or future or conditional verbs such as "will," "should," "would," "may," and "could" are generally forward-looking in nature and not historical facts. These forward-looking statements involve known and unknown risks, uncertainties and other factors which may cause the Company's actual results, performance or achievements to be materially different from any anticipated results, performance or achievements. The Company disclaims any intention to, and undertakes no obligation to, revise any forward-looking statements, whether as a result of new information, a future event, or otherwise. For additional risks and uncertainties that could impact the Company's forward-looking statements, please see the Company's Annual Report on Form 10-K for the year ended December 31, 2013, including but not limited to the discussion under "Risk Factors" therein, which the Company has filed with the SEC and which may be viewed at http://www.sec.gov.
Contact Information
International Commercial Television
Rich Ransom
ransom(at)ictvonline(dot)com
484-598-2313
Hayden IR
hart(at)haydenir(dot)com
917-658-7878
Contact Financial Corp.
Kirk Gamley
kirk(at)contactfinancial(dot)com
604-689-7422