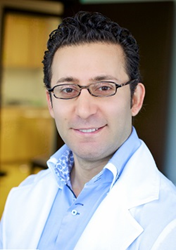 Tarzana, CA (PRWEB) December 16, 2014
Tarzana dermatologist, Dr. Peyman Ghasri, is now offering a discount on the popular combination of Dysport and Restylane treatments. Valid until the New Year, this offer takes $120 off the regular cost of these treatments. Both of these options are effective at dramatically reducing wrinkles and fine lines that occur with aging. Used together, these treatments work synergistically to improve the appearance of recipients. Whereas Restylane is a dermal filler based on hyaluronic acid, Dysport is similar to Botox in that it uses botulinum-A to work.
Restylane and Dysport each offer distinct benefits to patients. Restylane treatment includes the following features:

Produces immediate results
Non-permanent but long-lasting
Requires little or no downtime
Quick to apply
Adaptable to a variety of treatment goals
Unlikely to cause side effects
Dysport offers the following advantages:
Works on a wide range of wrinkles
Carries little risk of side effects
Takes action within just a few days
Requires no recovery afterwards
The combination of dermal filler effects from Restylane and wrinkle relaxation from Dysport can give patients incredible results in little time. In addition to these two popular procedures, Tarzana dermatologist Dr. Peyman Ghasri offers several other cosmetic treatments. For example, Dr. Ghasri performs vascular laser and sclerotherapy for reduction of varicose veins, laser hair removal for elimination of unwanted hair, Ultherapy for skin tightening, and CoolSculpting for non-invasive reduction of fat deposits. Skin enhancement is available in several forms with treatments such as Radiesse, Juvederm, chemical peels, and hand rejuvenation.
Tarzana dermatologist, Dr. Peyman Ghasri, is a native of the San Fernando Valley and graduated magna cum laude from UCLA. He received multiple scholarships and awards for academic excellence. After earning his medical degree from the University of California Irvine School of Medicine on a full scholarship, Dr. Ghasri trained in General and Plastic Surgery at UCLA and returned to University of California Irvine to complete his residency in Dermatology. Today, Dr. Ghasri is known for his personable approach to treatment as well as for his keen eye and versatility in clinical and cosmetic dermatology.