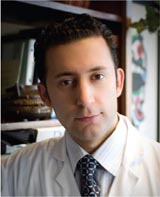 San Fernando Valley, CA (PRWEB) October 27, 2015
Melanoma is the deadliest skin cancer even though it only accounts for fewer than 5 percent of new skin cancer cases. The risk of melanoma skin cancer is highest in those with fair skin, weakened immune systems and a history of excess UV exposure. Having many moles can also increase the risk of melanoma, but a new study indicates that the connection between moles and melanoma may be more complex than previously understood. San Fernando Valley dermatologist, Dr. Peyman Ghasri, comments on the connection found between moles and melanoma risk.
This new research conducted by Dr. Caroline C. Kim, a dermatologist from the Harvard Medical School in Boston, according to MedicalNewsToday.com. Melanomas can have genetic variations, and while those with many moles may be more vulnerable to melanoma skin cancer in general, those with fewer moles may be prone to more aggressive types of melanoma, according to the study. The study evaluated 281 patients with melanoma who had been treated at Harvard Medical School. Most of these patients had fewer than 50 moles while 89 had more than 50 moles. Those with many moles and abnormal moles tended to have less aggressive melanoma compared with those who had few moles.
Symptoms of skin cancer can include:

Asymmetric moles
Moles with borders that are notched or irregular
Color variations within a single mole
A mole with a diameter larger than a pencil eraser
A mole that is evolving
About 74,000 people are expected to be diagnosed with melanoma this year, and nearly 10,000 of them will die from the disease. Melanoma is highly treatable when caught early. Dr. Ghasri offers skin cancer treatment, evaluations and diagnostics."Regular skin self-checks should be combined with routine exams by a dermatologist," expressed Dr. Ghasri. "The study provides additional information about the connection between moles and the risk of developing skin cancer. Regardless of the number of moles a patient has, regular skin cancer screenings are one of the best ways to catch this potentially deadly cancer at earlier stages."
About Dr. Peyman Ghasri
Dr. Ghasri is a graduate of UCLA and UC Irvine School of Medicine. During medical school, Dr. Ghasri was trained in both general and plastic surgery, and he completed his residency at UC Irvine. Widely published in peer-reviewed journals, Dr. Ghasri is an expert in his field. He is a fellow of the American Academy of Dermatology and the American Society of Dermatologic Surgery, and he is a member of the American Society of Mohs Surgery and the American Board of Dermatology. He offers extensive dermatological treatments and cosmetic skin care, including treatments for psoriasis, eczema, warts and rosacea as well as Botox, dermal fillers, facials, laser resurfacing and CoolSculpting.
Source: http://www.medicalnewstoday.com/articles/298312.php (August 21, 2015)