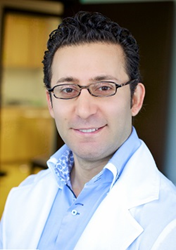 San Fernando Valley, CA (PRWEB) July 21, 2016
SFV dermatologist, Dr. Peyman Ghasri, now offers consultations to those seeking a variety of facial rejuvenation procedures. Youthful skin has a natural glow because the layer of fat beneath its surface is still plump and soft to better reflect the light off its surface. Over time, this fat layer can become depleted, which causes the skin to reflect light less efficiently. Cell turnover slows, and skin can start to look dull and lifeless. Natural oils may be depleted, which can lead to skin that looks and feels tight and dry. Fillers and other rejuvenating procedures can help turn back the hands of time for a younger, rejuvenated face.
Some of the most popular facial rejuvenation procedures include:

Fillers, such as Juvederm, Radiesse, and Restylane, which can be used to restore lost volume and add plumpness and contour to the face
Botox and Dysport, which can be used to relax expression lines and soften the appearance of deep folds and wrinkles
Chemical peels, which speed cell turnover and unveil softer, younger-looking skin
Fractional laser resurfacing, which can improve skin tone and the appearance of wrinkles, lesions, and scars on skin
Kybella, which can be used to tone, tighten, and eliminate a double chin for a younger-looking profile
Other treatments are also available to transform your appearance, including sclerotherapy, hand rejuvenation, laser hair removal, CoolSculpting, and Ultherapy.
"Dr. Ghasri approaches each patient as an individual and regularly takes the time to discuss all options and answer all questions in detail," his team explains. "He is frequently complimented for his considerate care and gentle, pain-free touch."
About Dr. Peyman Ghasri
Dr. Ghasri is a member of the American Academy of Dermatology and the American Society of Mohs Surgery, and a diplomate of the American Board of Dermatology. He is a fellow of the American Academy of Dermatology and the American Society of Dermatologic Surgery. After graduating magna cum laude from UCLA, Dr. Ghasri earned his advanced degree at UC Irvine School of Medicine, received additional surgical training at UCLA and completed his residency at UC Irvine. He is a popular lecturer and widely published in peer-reviewed dermatological journals.