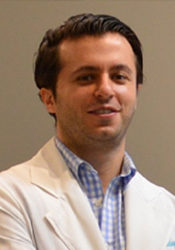 San Fernando Valley, CA (PRWEB) September 28, 2016
Drs. Peyman and Pedram Ghasri at Castle Dermatology Institute are now offering a limited time promotion on dermal fillers. Dermal fillers are minimally invasive injections that can erase wrinkles, soften deep lines, restore lost volumes, and enhance facial features. Over time, skin naturally loses volume, and the subcutaneous fat layer thins. Because the facial muscles are working closer to the surface of the skin, expression lines are more visible. Sun exposure, heredity, lifestyle factors, and lost collagen and elastin can all speed this process. Dr. Ghasri offers this promotion on dermal fillers as an affordable and minimally invasive alternative to surgical treatments.
This promotion, which is only available for a limited time, includes:

Radiesse, which is usually $650 per syringe, but is now buy one for $495 get one for $395
Juvederm injections, normally $595 syringe, is now $475 per syringe
Restylane, which is normally $595 syringe, but is now $475 per syringe
The promotion also includes Juvederm Voluma XC, the only FDA-approved filler for the midface and cheek area. Eligible patients can get Juvederm Voluma XC for $800 per syringe rather than the usual $1,000 per syringe.
Dermatologist Dr. Ghasri offers extensive medical, surgical, and cosmetic dermatology treatments, including treatments for eczema, rosacea, acne, warts, skin cancer, moles, scars, Botox for migraines, chemical peels, laser hair removal, CoolSculpting, and Kybella.
About Dr. Pedram Ghasri
After graduating Summa Cum Laude from UCLA with a degree in neuroscience, Dr. Pedram Ghasri completed his medical degree at UC Irvine as a nationally recognized Regents Scholar. He was also elected into the Alpha Omega Alpha medical honor society. He is an avid researcher and is widely published in a variety of peer-reviewed journals, including "Dermatologic Surgery" and the "Journal of the American Academy of Dermatology."
About Dr. Peyman Ghasri
Dr. Peyman Ghasri graduated Magna Cum Laude from UCLA and completed his medical degree at UC Irvine before completing additional specialty training at both institutions. He has participated in innovative research programs and pioneered research into alternative applications of Thermage. His work has been published in several journals, including the Journal of Drugs in Dermatology. He is a member of the American Society of Mohs Surgery, a fellow of the American Society of Dermatologic Surgery, a diplomate of the American Board of Dermatology, and a fellow of the American Academy of Dermatology.