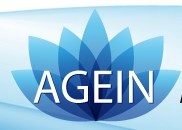 That said, this research could help dermatologists develop products that preserve the skin's elasticity and minimize the signs of aging.
Boston, MA (PRWEB) September 02, 2013
Agein.com, the Internet's premier anti-aging web site focusing on anti-aging tips, news, and advice from some of the foremost experts in the industry, is releasing its expert opinion on the latest research into the origins of and structural differences between wrinkles, creases, and folds. Agein.com is also commenting on the implications these results could have for dermatology and healthy aging.
Researchers from Brown University mapped out how much compression is required to cause wrinkles, creases, and folds. Aside from helping design nanostructure material for electronic devices, these findings could also aid engineers and scientists in controlling the formation of wrinkles and folds on skin. (Source: "Origins and uses of wrinkles, creases, folds," Brown University web site, July 17, 2013; http://news.brown.edu/pressreleases/2013/07/wrinkles.)
"There is a lot of exciting research being conducted that will have a serious impact on the field of dermatology. Whether it's a result of genetics, bone structure, or diet, everyone's skin ages differently," says Laura Foreman, Agein.com's Anti-Aging Life Coach. "That said, this research could help dermatologists develop products that preserve the skin's elasticity and minimize the signs of aging."
And according to Foreman, there is a lot of motivation to develop new anti-aging skin care products. In 2011, the U.S. anti-aging market was worth around $80.0 billion; by 2015, it's expected to reach $115 billion.
While these data have immediate implications for the personal care industry, Foreman explains, it will take time for this research to make its way onto store shelves. Until then, there are numerous avenues people looking to defy the signs of aging can take. Natural ingredients like vitamin C can help brighten the skin, while antioxidants like pomegranate can help even out skin tone, she advises. When it comes to wrinkles, peptides help skin produce the anti-wrinkle protein, collagen. In addition to that, many opt for procedures such as lifts, lasers, and peels, according to Foreman.
"Those opting for a procedure need to make sure they research both it and the doctor," Foreman concludes. "No matter which route a person chooses to go to reduce wrinkles, they'll benefit from taking care of their skin by keeping it clean, using a moisturizer and other personal care products, eating a healthy diet, and exercising."
About Agein.com: The web site's goal is to inspire and coach its readers to adapt an anti-aging lifestyle that suits their individual needs. Agein.com's anti-aging experts will educate readers on diet, fitness, and skin care, and how all of these areas affect the way people look and feel. Agein.com also provides information on all of the latest advances in anti-aging research, the hottest anti-aging trends in Hollywood, and beauty tips from Laura Foreman, its expert Anti-Aging Life Coach. Agein.com will equip readers with all of the tools they need to make the right anti-aging lifestyle choices. To learn more about Agein Corporation, visit the company's web site at http://www.Agein.com.