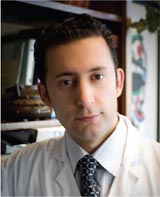 Los Angeles, CA (PRWEB) August 05, 2014
Dermatology doctor, Dr. Peyman Ghasri, now offers a variety of treatments for facial rejuvenation. Aging is a natural process, but it can be accelerated by sun exposure, environmental factors, lifestyle factors and genetics. Men and women can take control of their appearance with facial rejuvenation and other procedures. The right procedures can improve skin health, transform the appearance and turn back the hands of time.
Chemical peels are one great option that essentially resurfaces the skin. Several types of peels are available, and Dr. Ghasri, expert in Juvederm injections in Los Angeles, works with patients to determine the best peels for their needs. He also offers Botox, which is an excellent option for deep expression lines, and Juvederm, which is a dermal filler that can be used to soften, smooth and sculpt facial contours.
Some patients may prefer treatments that can sculpt their entire bodies. CoolSculpting is one of these treatments. Dr. Ghasri can use CoolSculpting to remove stubborn fat deposits such as those on the thighs, abdomen, hips and other body parts. These fat deposits are often difficult to budge even with a careful diet and exercise regimen and are common in even those who are of healthy weights. CoolSculpting offers a non-surgical solution that effectively and permanently manages the problem.
About Dr. Peyman Ghasri, Expert in Facial Chemical Peels Los Angeles
Dr. Peyman Ghasri is a top Los Angeles dermatologist. He graduated magna cum laude from UCLA and received a full scholarship to UC Irvine School of Medicine. While there, he maintained a perfect academic record that enabled him to graduate at the top of the class. He has completed additional training in general surgery and plastic surgery followed by his dermatology residency. Dr. Ghasri is a respected researcher and has been highly sought after as a speaker and presenter at both national and international meetings, and he has been published in peer-reviewed journals. Today, Dr. Ghasri is known for his skilled artistry and his compassionate touch. He is a fellow of the American Academy of Dermatology, a fellow of the American Society of Dermatologic Surgery, a diplomate of the American Board of Dermatology and a member of American Society of Mohs Surgery.