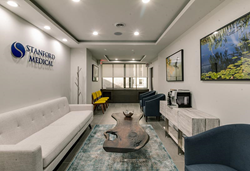 Ideally, dermatologists would prefer people to take precautions against excess exposure to ultraviolet light, whether that's natural sunlight or a tanning booth. It's especially important to protect children
New York, NY (PRWEB) September 26, 2017
Dr. Susan Bard, one of the top dermatologists and Mohs surgeons in Manhattan frequently sees people with skin cancer.
"Unfortunately, skin cancer is one of the most common forms of cancer in this country" said Dr. Bard, "and it will affect nearly 20% of Americans at some point during their lifetime which is why I am always interested to read the latest research into this disease."
Australian researchers think it is possible that using a combination of new treatments could halt the progression of melanoma, preventing it from spreading to other organs. The results from two international drug trials look promising as they have been successful in preventing the disease from spreading in patients diagnosed with Stage III cancer and whose tumors had been surgically removed. Before these clinical trials, patients with Stage III cancer were at high risk of the disease potentially becoming fatal. Ultimately the researchers hope that melanoma will become a chronic illness rather than a terminal condition. During the two 12-month trials, patients were treated with either immunotherapy based treatments or with targeted therapies. Both proved to be successful in preventing the disease from spreading.
"Any new strategies for treating melanoma are always welcome" commented Dr. Bard. "One common misconception is that skin cancer only affects people with lighter skins and who are exposed to the sun for too long. While this population is at higher risk, the highest rates of skin cancer are found in Caucasian men over the age of 50."
Melanoma is the third most common type of skin cancer and dermatologists recommend having any unusual mole, discoloration or bump examined, especially if it changes its shape, size or texture, or begins to bleed. A dermatologist can carry out a visual examination to assess if any treatment is required. One of the problems with melanoma is that it's a cancer that can spread to nearby organs and lymph nodes whereas basal cell and squamous cell carcinomas are less likely to do so and are, thereby, easier to treat.
"Ideally, dermatologists would prefer people to take precautions against excess exposure to ultraviolet light, whether that's natural sunlight or a tanning booth. It's especially important to protect children" cautioned Dr. Bard, "because when a child has a severe sunburn this greatly increases the risk of developing skin cancer later in life."
About Dr. Susan Bard
Dr. Susan Bard received her medical degree from the State University of New York - Downstate, graduating top of her class. Dr. Bard completed an internship in internal medicine at the Mount Sinai Hospital in New York City and a dermatology and cutaneous surgery residency at the University of Miami. She has completed a Clinical Research Fellowship in Pediatric Dermatology and a Procedural Dermatology Fellowship at Skin Laser and Surgery Specialists in New York. Although Dr. Bard may have a formidable set of qualifications and experience she is renowned for having a delicate touch and an extremely sympathetic approach towards her patients.
Contact
Dr. Susan Bard (Midtown NYC)
Manhattan Dermatology Specialists
51 East 25th Street, Ste 411
New York, NY 10010
(212) 889-2402
https://www.manhattandermatologistsnyc.com/
Dr. Susan Bard (Upper East Side NYC)
Manhattan Dermatology Specialists
983 Park Ave, Ste 1D1
New York, NY 10028
(212) 427-8750
https://www.manhattandermatologistsnyc.com/
Source:
https://phys.org/wire-news/266555381/australian-researchers-stopping-melanoma-in-its-tracks.html#ajTabs