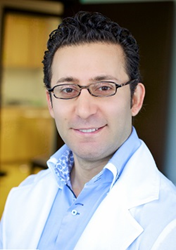 San Fernando Valley, CA (PRWEB) November 14, 2016
San Fernando Valley dermatologists, Drs. Peyman and Pedram Ghasri, are now offering Botox as a treatment for TMJ and bruxism. TMJ and bruxism affect millions of Americans and can lead to serious dental problems. Botox is an injectable treatment that can relax the masseter muscle and restore normal jaw function.
Botox has been used to soften or erase expression lines and to treat chronic migraines. It has also become an increasingly popular treatment option for patients with bruxism or TMJ. These disorders are often associated with jaw tension, pain, and an overly developed masseter muscle, which can lead to facial distortion.
When Botox is injected at specific points around the jaw, the tension and pain can be dramatically relieved. Botox can even relieve the headaches and neck aches associated with TMJ and reduce the risk of a locked jaw. It has been found to be quite effective in those who have found little or no relief with conservative treatment methods. Botox can be administered right in the office.
Patients report noticeable improvement within days of their first treatment and complete relief in about a week. The Botox can also restore normal facial expressions and address the hypertrophy of the masseter muscle for a more natural appearance.
Drs. Peyman and Pedram Ghasri offer a variety of medical and cosmetic dermatology treatments, including treatments for rosacea, eczema, warts, skin cancer, and acne. Juvederm, Restylane, Botox Cosmetic, laser hair removal, dermal fillers, and other cosmetic procedures are also available.
About Drs. Peyman and Pedram Ghasri
Dr. Peyman Ghasri is a graduate of UCLA and UC Irvine School of Medicine. He completed his general and plastic surgery training at UCLA and his dermatology residency at UC Irvine. Dr. Peyman Ghasri is a diplomate of the American Board of Dermatology, a fellow of the American Society of Dermatologic Surgery, a member of the American Society of Mohs Surgery, and a fellow of the American Academy of Dermatology.
Dr. Pedram Ghasri graduated from UCLA before attending UC Irvine as a Regents Scholar. He completed an internship at Huntington Memorial Hospital in Pasadena before completing his residency at UC Irvine. Today, Dr. Ghasri specializes in medical, surgical, and cosmetic dermatology.