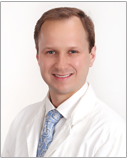 We provide individualized, compassionate dermatologic care in a warm, comforting setting and our patients have always looked to us for honest aesthetic tips...
Covington, LA. (PRWEB) September 30, 2014
Soine Dermatology & Aesthetics, a Covington LA dermatologist practice headed by Dr. Erik Soine and specializing in cosmetic procedures, laser services, skin care products, beauty tips and more, has been garnering attention as of late for its website's ultra-informative blog area – specifically in the area of skin care. Designed to help its clients and visitors improve their skin with helpful tips, these blog topics include "How to Reduce Your Risk of Skin Cancer," "The Five Best Foods for Healthy Skin" and even Laser Hair Removal and how it affects dermatological surfaces. According to Dr. Soine and his staff, it is elements such as this blog area that proves the practice is dedicated to the North Shore of Covington community it serves.
"We provide individualized, compassionate dermatologic care in a warm, comforting setting and our patients have always looked to us for honest aesthetic tips," says Dr. Soine. "As such and with the recent increased interest in skin care, skin cancer prevention methods and other related topics, we have added to our website's blog area with ultra-informative tips for maintaining healthy skin. From learning the ways to reduce the risk of skin cancer to the best foods for healthy skin, these blogs go above and beyond most other dermatologists' so-called informative areas of their websites, allowing our patients and site visitors a truly helpful peek into the world of nourishing dermatological practices."
With skin cancer affecting 3.5 million Americans every year, Soine Dermatology & Aesthetics, as a professional Covington LA dermatology clinic, understands the affliction's seriousness. As such, the clinic's blog concentrating on reducing the risks of skin cancer includes helpful information regarding minimizing time spent in the sun, sunscreen, intentional tanning and paying attention to overlooked "hot spots" for solar damage. Further, the blog discusses the importance of regular dermatology checkups and how doctors such as Erik Soine are trained to notice the signs of developing skin cancer anywhere on the body.
In taking a look at the healthy skin issue from the inside out, the "Best Foods for Healthy Skin" blog analyzes the ways in which patients need to take care of damaged skin from an internal perspective – notably through healthy eating. According to Soine Dermatology's information, every aspect of health begins within the body with many chronic skin conditions linked to the type of diet one consumes. The blog goes on to thoroughly discuss orange-colored foods, liver, coconut oil, walnuts, berries and deep-colored fruits.
"From skin care to aesthetic tips, medical dermatology, cosmetic procedures and more, there is truly nothing this Covington LA dermatology practice can't do when it comes to the body's surfaces," concludes Dr. Soine. "We understand what it's like to be confused by so much medical information that sometimes feels conflicting; it is one of the primary reasons we created the easy-to-understand, right-to-the-point blog area of our already intuitive website."
Soine Dermatology & Aesthetics is located at 118 Lakeview Circle in Covington, LA and can be reached by calling (985) 400-2756. For more information and beauty tips visit http://www.soinederm.com.