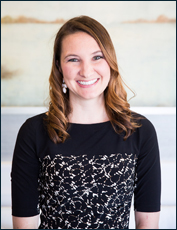 Coppell, Texas (PRWEB) October 14, 2014
Dermatology Alliance is proud to announce the appointment of Kerbi Elsenbroek, PA-C MPAS as a Physician Assistant for their new office in Coppell, Texas.
Elsenbroek joins Dermatology Alliance with a Bachelor's Degree in Biology from Texas Christian University and Master's Degree in Physician Assistant Studies from the University of North Texas. Elsenbroek has trained and worked for three years in a local dermatology residency program for more than three years where she was directly involved in patient care, training, textbook conferences, and lectures. She has completed dermatology course work that led to her receiving the honor of Diplomate in Dermatology; a certification awarded by the Society of Dermatology Physician Assistants. Prior to becoming a dermatology specialized physician assistant, she gained experience in patient care and managing acute problems while working in a local emergency room.
Elsenbroek is a member of the Society of Dermatology Physician Assistants. Other memberships include the American Academy of Physician Assistants and the Texas Academy of Physician Assistants. She has acted as a preceptor for physician and physician assistant students and family practice residents training in Dermatology.
"We are proud to have Kerbi Elsenbroek join our practice, Dermatology Alliance," said R. Todd Plott, MD, founder of Dermatology Alliance, "Her experience and expertise will be a great resource for the patients in Coppell."
Outside of work, Elsenbroek enjoys spending time with her husband and two young daughters. Active in her local community, Elsenbroek volunteers for several groups including Ronald McDonald House, Adopt a Highway in Coppell, and Union Gospel Mission.
Dermatology Alliance has offices in Keller and Coppell, Texas. Led by R. Todd Plott, MD, Dermatology Alliance-Keller and Dermatology Alliance-Coppell are dedicated to the treatment of acne, skin cancer, and other diseases of the skin. Dr. Plott is a leading developer of many of the medications used in dermatology today and serves on the FDA's Dermatology Drug Advisory Committee.
For more information about Dermatology Alliance Keller/Coppel visit http://dermatologyalliancecoppell.com.