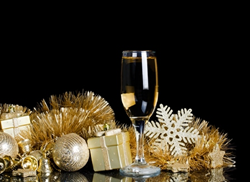 Restaurant in Paddington
(PRWEB UK) 15 November 2014
A magical festive season awaits at Desejo do Brazil this year, with an exciting programme of events to celebrate Christmas and ring in the New Year; dine on a glorious menu of festive dishes or have a Christmas party at Desejo do Brazil restaurant in Paddington.
With the restaurant's 'can do' attitude, Desejo do Brazil offers a great festive party, celebrates in style, and prepares some of the most delicious food and good wines to offer.
The restaurant, based in a fine regency building in Paddington is a bright, airy, attractive new place to eat in a great location. With the emphasis on exciting taste and a warm and hospitable welcome, Desejo do Brazil will be opening their door for evening drinks, evening meals and special occasion parties.
Desejo do Brazil in Paddington is looking forward to creating exciting food, deliciously cooked and served with care for their customers.
The beautiful restaurant creates a warm friendly dining atmosphere for lunch or dinner together with an excellent party venue for private or corporate parties.
As well as offering excellent accommodations for tailor-made parties and celebrations, Desejo do Brazil Restaurant will also host Christmas parties in December.
The restaurant looks set to appeal to shoppers looking to relax, office workers and those who enjoy interesting multicultural food in a comfortable and informal surroundings. Located in the heart of London, the Desejo do Brazil Restaurant in Paddington would also make an attractive location for private parties and dinner.
Desejo do Brazil guarantee a Christmas party filled with surprises, stylish celebration, delicious food and good wine.
During the Christmas season, dining at Desejo do Brazil is nothing short of spectacular as a team of chefs conjure up a glorious menu of festive dishes that utterly surpass expectation.