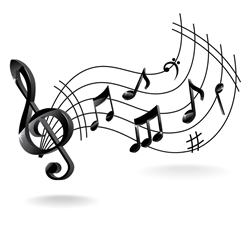 It is pretty amazing to think that in a Valley the size of ours we have two first-class symphony orchestras.
Palm Desert, CA (PRWEB) December 11, 2014
Brad Schmett, Broker Associate with Luxury Homes by Keller Williams has announced that local real estate will enjoy a significant boost thanks to the stellar 2014-2015 calendar of the two desert symphonies based in the Coachella Valley. The recently announced lineups include concerts, which will commence in December in celebration of the holiday season and continue through April of 2015.
The Desert Symphony, under the baton of musical director Gary Berkson, will perform all of their concerts at the McCallum Theater in Palm Desert. The Coachella Valley Symphony, which will welcome several guest conductors this season, is now based at the Helene Galen Performing Arts Center in Rancho Mirage. Among the upcoming concerts will be "Holiday Magic" featuring Patricia Welch on December 20, by the Coachella Valley Symphony and an evening with Tommy Tune on January 15 by the Desert Symphony at the McCallum.
Schmett recently spoke about the popularity of the local symphonies, "It is pretty amazing to think that in a Valley the size of ours we have two first-class symphony orchestras. That is a testament to the level of culture that is available to all of us on a regular basis. So many of my real estate clients tell me how much they enjoy having a home in such close proximity to world-class entertainment, art and music, as well as some of the most superb shopping this side of Beverly Hills. No need to drive to Los Angeles or fly to San Francisco to enjoy the finest in music. We have it right here at home, which is one of the reasons our real estate market sizzles year-round."
Concert tickets are available online and season tickets are also offered by both symphonies.
For more information on the Desert Symphony and the Coachella Valley Symphony visit http://palmspringsrealestateinfo.com/ps/desert-symphonies-lineup.
To find out more about investing in Palm Desert, CA real estate visit http://palmdesertrealestateinfo.com.
About Luxury Homes by Keller Williams: Luxury Homes by Keller Williams – Palm Springs, is an exclusive, elite and sophisticated group of real estate consultants raising the bar for service in the Palm Desert and Palm Springs area residential real estate market.