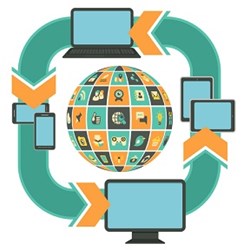 Web design is responsive design. Responsive web design is web design, done right. - ANDY CLARKE
(PRWEB) December 27, 2013
Thanks to the responsive elements which provide a customized and easier website navigation and improved overall user experience for those accessing the website on the move from a mobile device, it is now easier than ever to access services on the spur of the moment – whether in a meeting, on the commute or at the office.
With its ultra stylish new look, the Artwork Abode website acts as a wonderful live example of the creative design services that have helped the company to establish its impeccable credentials as a superior design agency. By acting as an outsourcing agency for businesses of all sizes in any location, Artwork Abode helps business around the world to add professionally designed graphics to their marketing and other materials without the expense associated with having an in-house expert.
The smooth new website offers a seamless user experience and clearly showcases the various areas of expertise. These include graphic design, custom illustration, logo design and desktop publishing. Bright, colourful and supremely easy to navigate, each speciality boasts its own dedicated section on site with additional dedicated services within each niche readily accessible with just a click. These include option such as flyer and banner design, picture book illustration and animated logos.
Artwork Abode's marketing manager said, "We're really pleased with our great new website design. We know that many of our clients access our site on their smartphones or tablets so a responsive design was really important – this gives mobile users a customized experience and makes it easy for them to access the site, find what they need and place their outsourced creative design order."
For more information about outsourcing graphic design, or to see Artwork Abode's extensive list of services, visit http://www.artworkabode.com/
About Artwork Abode: With over ten years of experience in catering for clients across the globe, Artwork Abode features a team of highly skills graphic designers who can provide a range of illustration services for businesses.