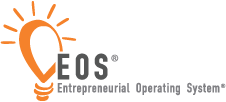 I would recommend EOS to any entrepreneur that feels that they're hitting the ceiling, and keep asking themselves 'how do I get to the next level?'
Detroit, MI (PRWEB) April 08, 2014
A business case study on a company called Detroit Radiator was recently released by EOS Worldwide, the creator of the Entrepreneurial Operating System. The video, available on EOS Worldwide's website, discusses the business issues Detroit Radiator was having, their journey to fixing them, and how their business runs now under the Entrepreneurial Operating System.
Randy Pruitt, CEO of Detroit Radiator, said that the business badly needed a management system as their business was growing and "unraveling". He discusses how the EOS system gave his management team the tools to keep a pulse on his business, and get the right people in the right positions within the company. In the video, Pruitt notes "I would recommend EOS to any entrepreneur that feels that they're hitting the ceiling, and keep asking themselves 'how do I get to the next level?'"
Gino Wickman, creator of EOS, added this about the post: "We are very pleased we could help out a company like Detroit Radiator, who has supported the local community for over 7 decades now. We are based in the Metro-Detroit area and love being able to help local business owners."
EOS Worldwide works with corporations internationally to discover and fix deep-rooted issues with management, human resources, marketing, recruiting, and production to create well-running, autonomous companies. EOS implementers also coach in all other aspects of management such as company vision, brand traction, workplace accountability, organizational processes, and data utilization. To learn more about the Entrepreneurial Operating System, or if you have interest in becoming an EOS implementer that offers customized coaching to businesses of any size, please contact an EOS implementer via http://www.eosworldwide.com.
The full video can be seen here:
http://eosworldwide.com/96154/testimonials/eos-real-world-detroit-radiator/
About EOS Worldwide:
EOS Worldwide is based in Livonia, MI, and for over 13 years has given entrepreneurial managers and leaders with a complete system and a set of applicable, practical tools for getting everything they want out of their businesses. The Entrepreneurial Operating System(R) effectively builds up businesses of any size in any industry, and aligns all resources, assets and human energy to beat desired results. To learn more about EOS(R), please visit EOSworldwide.com.