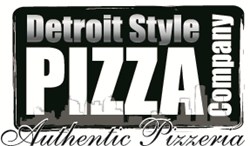 We wanted to do something to take care of the people who work hard and sacrifice to protect our country and our communities
DETROIT, MI (PRWEB) July 31, 2013
Detroit Style Pizza Co., home of the World's Best Pizza, today introduced its Detroit Heroes Discount, which presents a 20 percent discount on pickup and dine-in orders to military members, law enforcement officers, firefighters, EMTs and other public safety personnel. To receive the discount, military and public safety service members must be in uniform or simply show their public service or military ID cards at any of Detroit Style Pizza Co.'s three Metro Detroit locations: Roseville, St. Clair Shores and Clinton Township.
"We wanted to do something to take care of the people who work hard and sacrifice to protect our country and our communities, and we felt offering a deep discount would be the perfect way to demonstrate our gratitude to those men and women," said Detroit Style Pizza Co. President Shawn Randazzo. "The Detroit Heroes Discount is our way of saying thanks to the men and women who keep our streets safe."
Randazzo said the Detroit Heroes Discount is intended to make it more affordable for military and public service personnel to enjoy a meal out with their families, who also make supreme sacrifices while their loved ones work to protect the citizens of Detroit and the United States.
Randazzo's recipe for Detroit Style Pizza was named World's Best at the 2012 International Pizza Competition, where he was crowned World Champion Pizza Maker. That recipe formed the basis for Detroit Style Pizza Co., the pizzeria Randazzo founded with his mother, Linda Michaels, and has grown to three Metro Detroit locations. The latest addition, in Roseville, offers a family-friendly Detroit-themed dine-in area. All three Detroit Style Pizza Co. pizzerias serve Authentic Detroit Style Pizza, Traditional Round Pizza and Old Forge Style Pizza, as well as wings, subs, pastas, Five Star salads with fresh baby greens, bread sticks, and house favorites such as pepperoni rolls and bacon and onion sticks.
"Detroit has a lot of true heroes to be proud of," said Randazzo. "We're home to some of the most dedicated public safety professionals and military members in the world. And, of course, we're home to the best pizza in the world. Though pizza makers can't match the heroism of those who keep us safe on a daily basis, we think our humble gesture will be recognized as our sincere expression of gratitude for the local Metro Detroit heroes we all look up to."
Detroit Heroes Discount is good for 20 percent off orders at Detroit Style Pizza Co. for current active members of public safety and military only. Must be present in uniform or show public safety/military ID to redeem. Not valid with any other offers.
For more information, visit http://www.detroitstylepizza.co.
Detroit Style Pizza Co. serves the award-winning Authentic Detroit Style Pizza in its three Metro Detroit locations and increases awareness of Detroit style pizza through expansion, education, and sharing its history while providing memories and opportunities for others. Owned and operated by Shawn Randazzo and his mother, Linda Michaels, Detroit Style Pizza Co. is located at St. Clair Shores (586-445-2810), Clinton Township (586-286-9030) and Roseville (586-439-0575); and delivers Detroit style pizzas coast-to-coast via mail order. Focused on quality, community and people, Detroit Style Pizza Co. is open from 3 p.m. to 10 p.m. weekdays; 11 a.m. to 11 p.m. Friday and Saturday; and 11 a.m. to 10 p.m. Sunday.
# # #