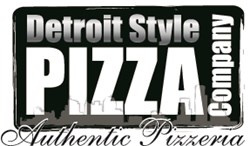 we have more time to focus on customer service, to craft new menu items and to develop our own customer-friendly innovations
DETROIT (PRWEB) September 28, 2013
Detroit Style Pizza Co. today announced that it has incorporated innovative technology to streamline operations and enhance customer experience at its three Metro Detroit pizzerias. World Champion Pizza Maker and Detroit Style Pizza Co. President Shawn Randazzo shares what technologies his pizzerias have adopted and how they improve business operations and customer service.
Online and mobile app ordering provide the ultimate in convenience for Detroit Style Pizza Co. customers, who simply browse menu items from their computers, smartphones, and other devices to place orders from anywhere. Detroit Style Pizza Co.'s website and app (free on Android and iPhone) also streamline business operations by eliminating the need for staff members to take every order over the phone. Allowing customers to confirm their orders on the screen also eliminates mistakes, so they always receive precisely what they ordered.
An integrated point of sale (POS) system makes it easy for staff members to place and track orders, and GPS-enabled POS instantly prints step-by-step driving instructions for faster delivery times. The result is an ultra-efficient delivery system that ensures customers enjoy Authentic Detroit Style Pizza that is delivered as hot and fresh as possible.
Detroit Style Pizza Co. has also implemented a robust digital restaurant management system that features streamlined employee scheduling, inventory management, point of sale reporting and team collaboration. Manager's logs and staff meeting notes are digitally stored, allowing staff to instantly search for data and to revisit past discussions. New recipe and promotional ideas tabled in earlier meetings can be instantly recalled to promote collaboration.
"Detroit Style Pizza Co. is committed to continually improving customers experience, and a lot of that is rooted in how efficiently our pizzerias operate. When we can streamline business processes, we have more time to focus on customer service, to craft new menu items and to develop our own customer-friendly innovations," Randazzo said. "We also want to foster the outstanding ideas our staff members have, but sometimes too much is going on to act immediately. With an efficient digital system, we never have to worry about losing a great idea that might help us provide an even better experience for our customers."
Soon, iPads mounted at multiple employee stations throughout Detroit Style Pizza Co. will contain digital checklists to ensure proper Authentic Detroit Style Pizza making processes are consistently adhered to. Gone are the days of printing multiple checklists and tediously inserting them into plastic sheets: if Randazzo wants to make a change, he can now do it on his computer and all checklists will be instantly updated. The system also allows managers to log in remotely to ensure checklists are followed. Store managers can also monitor the pizzerias remotely via an installed digital camera system.
The innovations, Randazzo says, bolster accountability and accuracy while affording Detroit Style Pizza Co. increased operation fluidity. And though adopting new technology represents an investment, the return vastly outweighs the expenses.
"Ultimately, our customers are the driving force behind our move to incorporate advanced technology into Detroit Style Pizza Co.," Randazzo said. "Our Authentic Detroit Style Pizza is rooted in tradition, and the best way for us to improve customer experience is to take advantage of innovative ideas that will free us to focus on customer service and our own innovations."