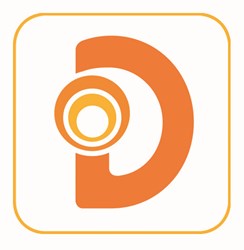 The instructor was knowledgeable and had good presentation skills, keeping the class lively and not dry.- Bonnie H, Kronos
(PRWEB) November 26, 2013
DevelopIntelligence, a leading provider of developer training in open source programming languages, is conducting research to help shape its training programs in order to continue equipping developers with relevant tools necessary for skills development and enhancement.
The research will be accumulated through responses to a survey created by DevelopIntelligence. The 2014 Developer Training Assessment Research Survey includes three sections. The first section captures information about the training and development background of the person being surveyed. The second section seeks information about the person's learning styles and preferences. The third section asks the person what aspects of programming and technology training would be most helpful to that person in the coming year. This section also offers the person an opportunity to include any addition information or suggestions that would be helpful to the researchers.
"We pride ourselves on providing the right training resources, in the right way, at the right time," says Kelby Zorgdrager, CEO and founder of DevelopIntelligence. "We need to hear from the developer community what they need from us to grow their skills. This survey will help us to help them become even better software creators in 2014."
Courses currently offered by DevelopIntelligence include multiple options in Java, Scala, server administration, HTML5, CSS, Ruby, OOAD, Hadoop, software architecture, C++, and more.
About DevelopIntelligence:
DevelopIntelligence is the leading provider of dedicated training for software teams. Since 2003, we've helped over 40,000 engineers across 300 different organizations successfully adopt new technologies by delivering highly-customized, role-based learning solutions. With over 150 different course offerings, we provide world-class learning solutions, ranging from Java development to Mobile Application development and more.