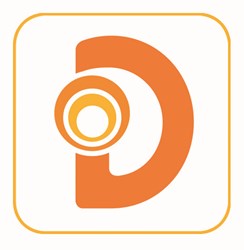 Energetic instructor. He liked to make it more involved (lots of hands on), which was very helpful - Stephen M, Liberty Mutual
Louisville, CO (PRWEB) November 20, 2013
DevelopIntelligence provides developer training on open source programming languages for companies and organizations seeking to equip their employees with relevant tools necessary for skills development and enhancement.
Recently, DevelopIntelligence added a one-year subscription for Safari Books Online to its training packages, providing a subscription to each DevelopIntelligence student. This subscription allows the student to continue the learning process beyond the DevelopIntelligence training course. The books, training videos, guides, and interactive platforms provided by Safari Books Online serve to enhance and deepen the training and instruction provided by DevelopIntelligence.
The addition to the Safari Books Online subscription further increases the value provided by DevelopIntelligence through its high-quality training courses taught by expert instructors. These instructors are hand-selected for their software knowledge, practical experience, and approach to teaching.
DevelopIntelligence currently boasts a 98.173% customer satisfaction rate, with testimonials consistently calling attention to the instructor's knowledge and engaged teaching style. DevelopIntelligence instructors are skilled in teaching at the appropriate level to best meet the needs and abilities of their students. Courses currently offered by DevelopIntelligence include multiple options in Java, Scala, server administration, HTML5, CSS, Ruby, OOAD, Hadoop, software architecture, C++, and more.
Developer training through DevelopIntelligence (DI) is offered at a competitive rate, without compromising quality or content. The DI team of instructors has created an impressive catalog of training courses, allowing companies and organizations to select the training solutions that best meet the needs of their teams. Due to the broad knowledge base created by its instructor pool, DI is able to provide customized software, Open Source, and developer training to companies and organizations at no additional cost, ensuring the customer receives the highest value for their training dollars.
With the addition of the one-year Safari Books Online subscription to their high-quality instruction and customized training options, all at a competitive rate, DI continues to provide high value for companies and organizations seeking software, Open Source, and developer training.
About DevelopIntelligence:
DevelopIntelligence is the leading provider of dedicated training for software teams. Since 2003, we've helped over 40,000 engineers across 300 different organizations successfully adopt new technologies by delivering highly-customized, role-based learning solutions. With over 150 different course offerings, we provide world-class learning solutions, ranging from Java development to Mobile Application development and more.