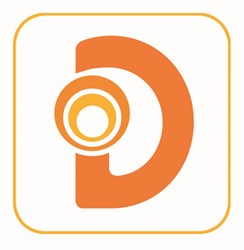 The instructor was knowledgeable and had good presentation skills, keeping the class lively and not dry. - Bonnie H. Kronos
Boulder, CO (PRWEB) December 19, 2013
DevelopIntelligence, provider of coder training on a variety of software and programming languages, continues to offer valuable materials to software code developers and L&D (Learning & Development) managers by adding a coding resources section to its website.
The technical learning website is separated into two parts: Developer resources and L&D resources. The developer section is directed toward engineers and software coders, and will include a variety of short tutorials, training videos and white papers on topics like Java and open source programming. These tutorials will encompass a variety of skill levels, offering valuable information for entry-level to expert-level coders. The L&D section will provide short reports, studies and presentations for L&D managers seeking to equip their employees with the relevant tools necessary for skills development and enhancement. These resources are offered at no charge, and are available to the public.
The new resources section of its website joins DevelopIntelligence's already value-added business model, which includes a one-year Safari Books Online subscription for each student, high-quality coding instruction and customized training options, all at a competitive rate. Courses currently offered by DevelopIntelligence include multiple options in Java, Scala, server administration, HTML5, CSS, Ruby, OOAD, Hadoop, software architecture, C++, and more. With the addition of the resources section to its website, DevelopIntelligence continues to provide high value for those seeking software, Open Source, and coder training.
About DevelopIntelligence
Founded in 2003, DevelopIntelligence provides customized, relevant software development training solutions to organizations and teams worldwide. Committed to excellence, DevelopIntelligence personalizes its services to meet a client's needs. DevelopIntelligence instructors are highly qualified, personable and teach over 150 difference courses on today's in-demand software – from Java to Open Source, web development to software engineering.