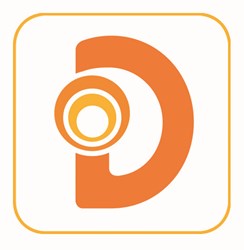 'Excellent instructor! He tailored to the class' needs and the questions were encouraged and exhaustively answered.'- Susanna S, Intuit
Boulder, CO (PRWEB) September 30, 2013
DevelopIntelligence, a software developer training firm ("coder training") which focuses on providing personalized learning experiences to software development teams, is now offering unheard of turnaround times in onsite personalized training, clocking in at only two weeks from the point of request. This new service is is an industry first and has already helped companies like Apartments.com meet critical project deadlines.
Currently the industry average among software training companies providing dedicated onsite training is a whopping six to eight weeks. In nearly all cases these dedicated courses are standard ala carte training programs. If customization is involved, the turn around time nearly doubles and usually has a fee associated with it.
DevelopIntelligence not only cuts this wait time in half but does not charge extra for a customized delivery. They do this through their highly experienced and diverse staff of practicioners (instructors), a proven customization process that begins during the initial conversations, and a deep commitment to helping clients succeed in their adoption of new technologies.
"We started to offer two week deliveries because in this industry time really is money. Every day a developer needs to wait before starting a project, costs their company money. A six week wait for training just doesn't cut it any longer," said Kelby Zorgdrager, President and Founder of DevelopIntelligence. "We have reduced that wait time down to two weeks in a direct response to our clients' needs. We provide a valuable service to help any team get their project completed, it would be unacceptable to then offset that value because of scheduling difficulties."
As the technological landscape of business changes, the need to be properly trained for that evolving world becomes ever more crucial. DevelopIntelligence is here to help with those transitions. All of DevelopIntelligence's courses are customized to the client's specific needs, and can be delivered onsite or online within the two week mark.
Among services DevelopIntelligence currently offers are:

Open source training
Apache training
Javascript training
Ruby training
Spring framework training
Html5 training
Jquery training
For more information about DevelopIntelligence and why they are different: http://www.developintelligence.com/why-choose-developintelligence.