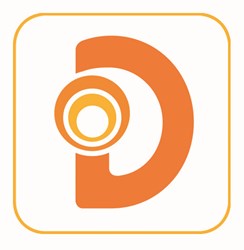 I especially liked how Kelby could switch from the class example to an example specific to our company to explain the concept we were covering. - Beatrice J, Dow Jones
(PRWEB) January 15, 2014
DevelopIntelligence, a leading provider of coder training in open source programming languages, conducted research in late 2013 designed to discover what insiders have to say about the current and future industry trends.
Over 350 software programmers, from a variety of industries and company sizes, participated in the survey, answering questions about their current work environment and their training needs for 2014. The preliminary results show shifts rapidly occurring in programming required to support modern, cloud-based, responsive web applications. Three of the most prevalent shifts are occurring emerging technologies, like BigData and Cloud, software architectural and design, like REST web services and APIs, and modern web development skills, like Angular.js and Node.js.
The survey results are being analyzed and compiled into one comprehensive report, the 2014 DevelopIntelligence Developer Survey Report, which will be a useful resources for L&D (learning and development) managers, HR (human resources) directors and anyone responsible for managing training for software developers within their organization. The report will provide the insights necessary for human resources and L&D managers to plan and prepare learning plans to support these shifts, and ensure their readiness for changes within the industry.
DevelopIntelligence will, upon request, provide copies of the report to the public. On January 30, 2014 at 1pm MST, DevelopIntelligence founder and CEO, Kelby Zorgdrager, will host a webinar, during which he will present findings from the report and discuss the impact on the learning and development community. Additionally, portions of the report will be presented and discussed on DevelopIntelligence's blog. You can register for the webinar here.
The DevelopIntelligence team are experts in helping L&D managers and manage effective developer oriented learning programs. Through assessment of a company's current environment, completion of an internal survey, and incorporation of the 2014 Developer Survey Report, the team creates a company-specific learning plan designed to meet strategic business initiatives, enable efficient and effective technology adoption, and helping the company stay attrack and retain top talent. DevelopIntelligence continues to provide valuable training and resources to the coding community, including programmers and L&D managers. Courses currently offered by DevelopIntelligence include multiple options in Java, Scala, server administration, HTML5, CSS, Ruby, OOAD, Hadoop, software architecture, C++, and more.
About DevelopIntelligence
Founded in 2003, DevelopIntelligence provides customized, relevant software development training solutions to organizations and teams worldwide. Committed to excellence, DevelopIntelligence personalizes its services to meet a client's needs. DevelopIntelligence instructors are highly qualified, personable and teach over 150 difference courses on today's in-demand software – from Java to Open Source, web development to software engineering.