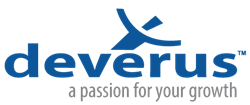 Boldly taking this step to provide redundant data centers has positioned deverus as the forward-thinking technologist for the background screening industry. Barry Nixon, COO of PreemploymentDirectory.com
Austin, TX (PRWEB) January 07, 2014
Background screenings play a pivotal, time-sensitive role for employers seeking to bring new staff on board as quickly and cost-effectively as possible. Aiming to increase system uptime levels for background check companies that serve those employers, deverus, Inc., today announced the opening of its new backup data center in Dallas—a move that company leaders and industry experts agree is likely to shake things up in the background check industry.
Officials at deverus, the leading provider of mission-critical workflow solutions to the background check industry, expect this increased level of service to set more rigorous industry standards for system reliability, bringing background screening companies more in line with other industries, including global banks, credit card companies, and major online retailers.
"This new, redundant data center will enable us to offer an unprecedented level of uptime due to having mirrored data and applications running at two independent sites," said deverus CEO Shane Long. "Our objective is to achieve the 'four nines,' or 99.99 percent system uptime. While such an unprecedented level of service availability has required a substantial investment, we are excited to move toward offering this superior level of system reliability and greater peace of mind to our clients."
In addition to the increased uptime levels, Long says deverus's use of dual, co-located, ISO-9001 data centers will also provide background check companies with new security features, including advanced technologies to guard against hacking, viruses and other risks. Moreover, the geographic separation of deverus's Dallas and Austin data centers will ensure greater preparedness and minimize service interruptions in the event of a natural disaster or other unforeseen catastrophic event.
The two data centers will rely on separate power grids and use completely independent backbones of the Internet. "If you're a background screening company and your system's not up, you're losing productivity and money, and you're not meeting your customers' needs," explained deverus CTO Brent Breshers. "The last thing you should have to worry about is your system going down, so having a reliable system is critical to everything you do."
The two data centers' systems will continuously "talk" to each other and synchronize repeatedly throughout the day, ensuring that all data is always up to date.
Breshers also noted that the increased uptime and security standards will better equip clients of deverus to serve Fortune 500 companies, which follow the highest standards for reliability and auditability. "This will open up new opportunities for our clients to be able to say to those top-tier companies that they can offer them the highest level of service availability," Breshers added.
Industry experts also welcomed the news of deverus's new state-of-the-art data center and its expanded capabilities. W. Barry Nixon, COO of PreemploymentDirectory.com, a comprehensive listing of professional background screening companies, said, "Boldly taking this step to provide redundant data centers has positioned deverus as the forward-thinking technologist for the background screening industry. This move will enable deverus's clients to have the maximum possible uptime, which means virtually uninterrupted processing of background checks and timely information to support hiring decisions."
Nixon, who also publishes The Background Buzz, a monthly newsletter for the background screening industry, added, "In the end, deverus's clients are the winners with the opening of this new center, and deverus has raised the bar for providing uptime service and set a new standard for avoiding downtime. This move creates a strategic competitive advantage that will be tough for deverus's competitors to overcome."
About deverus. Founded in 1998, deverus is the leading provider of mission-critical workflow solutions to the background check industry. Employers and background check companies run almost a million background checks per month using online solutions from deverus, which continuously strives to set new industry standards for system uptime, quality of service, and client support. More information about deverus, including a new white paper explaining the company's ongoing efforts to increase system reliability and minimize downtime for background screeners, is available at http://www.deverus.com. For further details on specific tools, products and services offered by deverus, email their sales team at sales(at)deverus(dot)com.