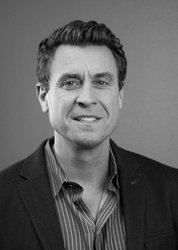 Tom's unique industry expertise and deep understanding of the Cloud services market will be a tremendous asset, as we continue to scale our business and establish Devtech as the undisputed leader in our industry. - Milovan Milic, CEO Devtech
London, UK (PRWEB) June 26, 2017
Devtech, a global leader in Cloud enablement, enters the next phase of expansion to new markets announcing that Tom Serani, EVP of Business Development at SiteLock, has joined Devtech's Board of Directors. A proven sales and business development executive, Serani will provide corporate governance, sales and marketing guidance to Devtech's leadership team, as they look to accelerate the company's growth into new markets and channels.
"Tom's unique industry expertise and deep understanding of the Cloud services market will be a tremendous asset, as we continue to scale our business and establish Devtech as the undisputed leader in our industry. Tom has achieved extraordinary success in his career and has stellar reputation for helping organizations build and execute high-performing sales and channel strategies," said Milovan Milic, CEO of Devtech.
"I am excited and honored to join Devtech's Board and eager to bring my experience with high-growth technology companies and contribute to the company's next phase of success," said Serani, who has more than 20 years of experience in the Internet and security technology field, and a track record in driving multi-million-dollar growth and global expansion at established and startup technology companies.
Serani is currently EVP of Business Development at SiteLock. responsible for channel strategy, development, and maintaining channel partnerships with leaders in key growth markets. Since he joined in 2012, the company has increased revenue by nearly 900 percent, and has grown the customer base to over six million. Prior to SiteLock, Serani held executive positions at GeoTrust, VeriSign, RatePoint, and Core Security. He has also served on multiple advisory boards for cloud-based technology and online security related companies.
About Devtech:
Devtech provides custom-tailored Cloud enablement solutions to Cloud Service Providers, ISVs, Fortune 500 and some of the world's largest telecommunication companies worldwide, to help them transform and successfully execute their Cloud strategy. With expertise in Cloud consultancy, integration, development and migration services, Devtech aims to solve partners' specific challenges with high-quality services and user-friendly products built based on industry feedback to meet actual business needs. For more information, visit http://devtechgroup.com/.
Contact Information:
Ivana Gusic
pr(at)devtechgroup.com
Devtech Ltd.
1 Fore St
EC2Y 5 EJ, London, UK