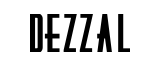 Customers from around the world can now choose from different currencies when paying for their orders.
Shenzhen China (PRWEB) September 16, 2016
Premium boutique fashion has long been considered something exclusive to the wealthy classes of the world; many everyday customers have complained about liking certain designs and fashions but never being able to afford them. Dezzal has heard those pleas and launched as an affordable brand that offers premium and in house boutique brands. This has resulted in Dezzal climbing the charts of the fashion e-commerce world and becoming an industry leader. Dezzal is always looking for more ways to innovate, and today, the company is proud to announce that they are accepting multiple currencies. Multiple currencies means more people from around the world can use their own money without having to first convert it to American dollars.
Dezzal is used by customers around the world and the international user base is growing daily. The company understands that many clients do not want to pay exchange fees or extra charges by utilizing USD. Dezzal has worked around the clock to change this problem and is now accepting payments in multiple currencies. This reduces exchange fees, lets people understand the actual price they are paying relative to their own currency, and is often found to be less intimidating to use. Dezzal now supports 17 currencies from major countries from around the world. The company is eyeing to add more currencies as time goes on. New currencies are available on all platforms including the desktop and WAP versions of the site.
Dezzal has also been hearing a great deal of feedback on sizing issues. The company recognizes that Chinese sizes are different than sizing methods used around the world and is looking to mediate any confusion. Rather than giving customers a bad experience in possibly ordering the wrong size, Dezzal is now offering a size assistance function. These functions will help customers pick out the right size with little effort. If customers still feel uncomfortable about the size, they may contact Dezzal support. Support staff will walk customers through all sizing information and try to make sure customers receive their true size. Customer support can be contacted directly via the email address located on the Contact Us page, or by calling Dezzal's toll free number: 1-518-772-2117. Dezzal staff is able to take questions between 08:30 to 18:00 (UTC-8).
Related link: http://www.dezzal.com/
Email: support(at)dezzal(dot)com