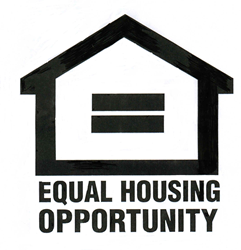 North Texas has been an area that has experienced unprecedented growth, but through it all has managed to maintain its affordability that makes the region one that virtually any home buyer could take advantage of
Dallas, TX (PRWEB) September 04, 2014
In spite of a year marked by tremendous price gains, many times with rates in the double digits, the Dallas-Fort Worth housing market continues to be one of the most affordable markets in the country. Prudential Texas Properties reports that after making significant gains in median home values since the worst of the recession, Dallas-Fort Worth still ranks far down on the list of most expensive housing markets across the U.S.
According to an August 21 report in the Dallas Morning News, the cost of a preowned single-family home has made a gain of 40 percent since its lowest value recorded at the worst moments of the recession. Across the region, median home prices are approaching a record-high value of nearly $191,300, which is high for the area but still low when compared to other major metropolitan areas throughout the country.
The publication used rankings released by National Association of REALTORS® of the U.S.'s most expensive housing markets, Dallas-Fort Worth's median home prices kept the area out of top rankings. With a ranking of 62, Dallas-Fort Worth remains one of the most affordable metro areas in the country, beating out other major Texas cities such as Austin and Houston.
"North Texas has been an area that has experienced unprecedented growth, but through it all has managed to maintain its affordability that makes the region one that virtually any home buyer could take advantage of," says DD Flynn VP of Marketing at Prudential Texas Properties. "We're looking forward to this continued growth and what it means for the many people that are establishing their homes and livelihood in this great region."
Click here for a 60-second Dallas home market update.
©2014 BRER Affiliates LLC. An independently owned and operated broker member of BRER
Affiliates, LLC. Prudential, the Prudential logo and the Rock symbol are registered service
marks of Prudential Financial, Inc. and its related entities, registered in many jurisdictions
worldwide. Used under license with no other affiliation with Prudential. Prudential Texas
Properties is an independently owned and operated member of BRER Affiliates LLC. Equal
Housing Opportunity.