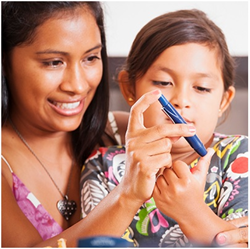 Nearly 10% of Americans struggle with diabetes, and this charity event is designed to help focus the efforts of our community on finding better treatments or even cures to this all too common disease
Silver Spring, MD (PRWEB) October 17, 2016
The Portee Insurance Agency, a Maryland-based insurance and financial planning firm with offices that serve central Maryland and the greater DC metropolitan area, is embarking on a charity drive to promote awareness of diabetes and gather donations that will be used to research diabetes treatments and cures.
November is American Diabetes Month, and the Portee Agency will be focusing efforts on raising awareness of diabetes within the DC community. Diabetes is a relatively common disease that affects the sugar processing ability of the body, and with over 29 million Americans facing a diabetes diagnosis, it is rapidly becoming one of the most serious maladies affecting the general population.
"Nearly 10% of Americans struggle with diabetes, and this charity event is designed to help focus the efforts of our community on finding better treatments or even cures to this all too common disease," says Ralph Portee, founder and acting manager of the Portee Insurance Agency.
Portee and his team are utilizing multiple online channels including social media and an email update system to help spread information about diabetes and gather support for the charity event from local families and civic leaders. A full length article on the charity effort will be published in the upcoming issue of "Our Hometown," a community interest webzine hosted by Portee Insurance: http://www.porteeinsurance.com/Our-Hometown-Magazine_41.
Nearly a dozen DC area charitable organization and nonprofit foundations throughout the DC metro region have received assistance from the Portee Insurance team over the last two years. Portee Insurance Agency is a longtime member of the "Agents of Change" national charity support movement, and plans to continue assisting local charitable causes regularly over the months to come.
Anyone interested in joining the Portee Insurance Agency to help promote diabetes awareness and raise support for diabetes patients is urged to take action in support of the charity event by following this link: http://www.porteeinsurance.com/Taking-A-Stand-to-Fight-Against-Diabetes_22_community_cause. More information on the charitable organizations previously assisted by the Portee Insurance Agency can be reviewed on the firm's Community Causes page: http://www.porteeinsurance.com/community-cause?page=1.
About Portee Insurance
A full service firm serving families from two locations in Silver Spring, MD, Ralph Portee and his team of caring professionals have one simple mission: to provide the best insurance and financial services in the industry while maintaining consistently superior service. Their focus is to protect all the things which are most important to their clients (their families, homes, cars, etc.) and to help them develop strategies for long-term financial success and security. The dedicated agents at Portee Insurance may be reached by calling 301-587-0196.