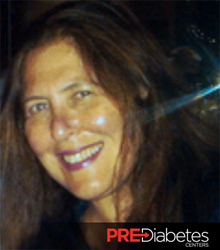 Austin, Texas (PRWEB) November 10, 2014
PreDiabetes Centers, the leading provider of prediabetes treatment, honors Diabetes Awareness Month on The PreD Blog with a guest post from a type 2 diabetes blogger who did not catch the condition in the prediabetes stage, which led to a type 2 diabetes diagnosis.
Continuing the guest blogger series "Spotlight on Diabetes," the PreD Blog invited blogger Robin Wright–a contributing writer on DiabetesSisters.org–to post her diabetes story. In her guest post for PreDiabetes Centers, Robin talks about her personal risk factors for the disease, how she coped with her not-so-surprising diabetes diagnosis, and how she manages the challenges of diabetes care.
Diabetes Awareness Month is an ideal time to raise awareness of Americans' diabetes risk. More than 86 million Americans have prediabetes–the condition that occurs before a type 2 diagnosis, a chronic condition that can lead to many long-term health conditions.
Prediabetes occurs when a person's blood sugar levels are high but not yet high enough for a diabetes diagnosis. Without health-improving lifestyle changes, about 15%-30% of people with prediabetes will go on to develop type 2 diabetes within five years, according to the Centers for Disease Control and Prevention.
Many people think that prediabetes is a harmless condition, but it's not. Prediabetes raises a person's risk for many serious complications, including cardiovascular disease, stroke, kidney damage and eye problems.
Being screened for diabetes regularly and getting proper treatment–for people who have prediabetes and diabetes–is the best way to avoid long-term diabetes-related complications.
The PreD Blog regularly features bloggers who share their insight and personal stories about coping with type 2 diabetes and its related health problems. The blog covers the latest in prediabetes and diabetes news and treatment, and offers tips for nutritious eating and a healthy lifestyle.
People who think they may be at risk for diabetes can take the online Diabetes Risk Survey–a score-based assessment that calculates a person's individual risk factors for type 2 diabetes. PreDiabetes Centers also offers free blood screening, which can be scheduled on the PreDiabetes Center website.