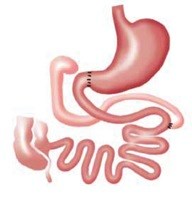 I feel great. I eat very small meals, and that may also add to my ability to keep the blood sugar under control.
Guadalajara, Jalisco (PRWEB) October 01, 2013
"Diabetes is part of a group of metabolic illnesses that is characterized by hyperglycemia, taking place by defects in insulin secretion in the actions of the same one or in both," says Dr Castaneda.
It is a chronic illness that requires continuous care to prevent acute complications and to reduce the risk of chronic complications that affect different organs, especially eyes, kidneys, ledges, hearth and blood vessels. Results by duodenal jejunal bypass or (Short Duodenal Switch) in the exclusion of the duodenum and proximal jejunum, has shown to improve or even resolve T2DM.
Sally is an American woman suffering from type 2 diabetes for over 5 years, being insulin dependent of large quantities of short acting insulin and large quantity of long acting insulin. She had duodenal jejunal bypass surgery with Dr Castaneda on June 2013, showing very positive results after surgery.
Doctor Castaneda explains: "In my opinion, laparoscopic sleeve gastrectomy with duodeno jejunal bypass by laparoscopy and ileal transposition are promising procedures for the treatment of non-obese patients with type 2 diabetes."
Patient Ms Salle Jaffe confirms: "My blood sugar levels are 99 to 100 in the morning before breakfast, about 135- 155 maybe before lunch and about 121 at dinner time. I am no longer taking insulin (humalog) and I am not taking Lantus at night. If I drink too many regular sugar drinks, I can get a sugar spike. I am controlling the spikes with diet /sugar free drinks. I have lost about 45 pounds and back to doing my hobbies showing dogs and riding my horses. I feel great. I eat very small meals, and that may also add to my ability to keep the blood sugar under control. I will keep you informed with more progress notes."
Dr Castaneda has launched 2 specialized websites for patients suffering from obesity and diabetes. Patients from the USA, Canada and around the world have now access to the latest information and contact details on mobile, tablet and desktop platforms. DuodenalSwitchinMexico.com is the leading website focusing on duodenal switch surgery, whilst GastricBypassMexico.com brings to the patient a great first point of contact for bariatric surgeries such as gastric bypass, gastrectomy sleeve, gastric banding and metabolic surgery. Very recently, Dr Castaneda also published SurgeryforDiabetes.net which helps international patients on their search for diabetes treatment in Mexico.
Doctor Castaneda commands a group of weight loss surgeons and medical professionals specializing in laparoscopic surgery for obesity. To their credit, they have successfully performed over 5,000 interventions for weight loss surgery and diabetes surgery in Mexico.