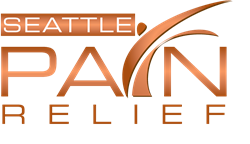 Spinal cord stimulator implants offer over 75% of diabetic neuropathy patients substantial pain relief!
Seattle, Washington (PRWEB) January 28, 2015
The top pain clinic in the Northwest, Seattle Pain Relief, is now offering over ten effective treatments for diabetic neuropathy. New treatments include laser therapy along with the newest spinal cord stimulator implants. For more information and scheduling call (855) WASH-PAIN.
Diabetic neuropathy is an exceptionally frustrating condition for patients, as there is no effective cure. Patients often have to deal with a burning, searing type of pain in the lower extremities, along with difficulty walking due to the sensory loss. Effective treatments typically involve a combination of therapies, and that's exactly what Seattle Pain Relief has put together.
The Double Board Certified Seattle pain management doctor at the practice offers a combination of medication management, laser therapy and the latest spinal cord stimulator implants. Laser therapy with a Class 4 Laser increases blood flow to the lower extremities by up to 500%. This can help decrease pain substantially with the oxygen and nutrients it brings.
Medication options include neurogenic stabilizing ones such as Lyrica and Neurontin along with pain relief medications. These medications along with the laser therapy typically allow patients to increase their ability to walk by reducing pain.
The newest spinal cord stimulator implants have been incredible for pain relief in over 75% of patients and have also been able to restore sensation substantially in over half of individuals. With over 200 programming options in the latest spinal cord stimulator implants, the potential for long term pain relief is excellent.
For the top diabetic neuropathy treatment in the Northwest, call Seattle Pain Relief at (855) WASH-PAIN.