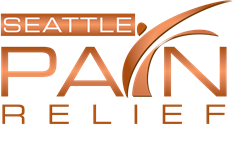 Over half of patients with diabetic neuropathy achieve complete restoration of sensation with the spinal cord stimulation implants.
Seattle, Washington (PRWEB) November 16, 2015
Seattle Pain Relief is now helping diabetic neuropathy patients restore sensation in the legs with spinal cord stimulation. The treatment has been revolutionary for both pain relief and helping patients feel their feet again. Call (855) WASH-PAIN for more information and scheduling with the top Seattle pain center.
Tens of millions of Americans suffer from diabetic neuropathy, which may cause considerable pain and/or numbness in one's feet. This can make it very difficult to walk properly. Treatments available have mostly entailed medications for pain relief. However, none have actually provided the possibility of restoring lost sensation.
Now, the Board Certified pain management doctors in Seattle are offering spinal cord stimulator implants for treating both pain and lost sensation associated with neuropathy. The treatment is outpatient, with a low rate of complications. It is covered by most major insurance plans.
Studies have shown that over three fourths of patients achieve excellent pain relief with the implants, while over half achieve complete restoration of lost sensation. This improves walking ability and decreases the need for pain medications.
While the implant doesn't reverse neuropathy permanently, it is excellent at reversing the symptoms. The Seattle pain doctors are able to perform the procedure as an outpatient, with the patients then receiving programming shortly thereafter.
The newest implants utilized offer the ability to be charged through the skin, and maintain over two hundred programming options. Most major insurance plans cover the implants.
For the top diabetic neuropathy pain management treatment in Seattle, call (855) WASH-PAIN.