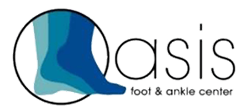 Stem cell therapy for diabetic wounds has been truly amazing at helping them heal and avoid complications.
Scottsdale, Arizona (PRWEB) January 10, 2017
Top Scottsdale and Phoenix podiatrists, Oasis Foot and Ankle, is now offering stem cell therapy for diabetic wounds. The procedures are spectacular for allowing nonhealing wounds to complete the healing process. Call (602) 993-2700 for more information and scheduling.
Diabetic ulcers and nonhealing wounds may lead to very significant complications, including systemic infections or osteomyelitis. The latest technology with regenerative medicine involves stem cell activation therapy that includes growth factors, cytokines and additional elements for healing.
Treatments are offered by the experienced foot and ankle specialists at Oasis, with the vast majority of patients being able to avoid complications. Several treatments may be necessary, with the therapy being covered by Medicare.
Along with the regenerative medicine procedures, Oasis offers comprehensive nonsurgical options for neuropathy including medications, orthotics, debridements in the office and topical agents.
Oasis Foot and Ankle offers treatment at three metro locations including one in Scottsdale at 95th Street, one in Phoenix at 32nd and Shea, and a third in Phoenix on 19th Avenue near Phoenix Baptist. Appointments with the top foot doctors in Phoenix are easy to make by calling (602) 993-2700.