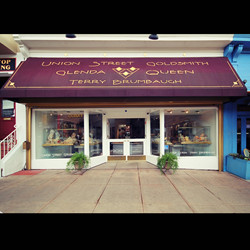 San Francisco, CA (PRWEB) May 26, 2015
Union Street Goldsmith is excited to announce that they will be participating in the Union Street Festival. The jewelry store will be open during the festival which takes place June 6-7.
In its 39th year, the 2015 Union Street Festival is continuing to bring exciting additions to this long-standing San Francisco event. This year, each of the six blocks of the event will feature fashion, technology, local exhibits, crafts and health & fitness. There will even be a fashion show featuring clothing, jewelry and fashions from Union Street area merchants.
Over the last few years, the fashion show has become one of the highlights of the festival. The festival will also host craft beer and wine tasting pavilions. The festival will include all the traditional elements that have made this event stand out over the years, like arts and crafts exhibitors, unique sponsors, festive food vendors and community groups.
The festival will be held on San Francisco's fashionable Union Street, where historic Victorians have been transformed into popular boutiques, art galleries and restaurants. Valet bike parking is provided at Union and Buchanan.
Union Street Goldsmith encourages everyone to join in the fun of the festival and stop into the store to shop while on the street. For more information, visit Union Street Goldsmith online at http://www.unionstreetgoldsmith.com/.
About Union Street Goldsmith:
Glenda Queen, with a background in arts and crafts, entered the jewelry business in 1964. After 11 years of making jewelry at McLeans in Sausalito, she and her present partner, Terry Brumbaugh, opened Union Street Goldsmith. Queen chose a neighborhood she hoped would be a comfortable setting for her craftsmen as well as her clients and it worked. Brumbaugh, raised in the jewelry business, later became a gemologist. After an extensive period of travel, he joined with Queen to head up the Union Street Goldsmith sales staff. Brumbaugh has a rare gift in his memory of clients' collections, enabling him to design new pieces to fit his clients' special tastes and their collections. An excellent sense of style and fashion endows Brumbaugh with the ability to give valuable guidance to his clients in their jewelry selection, helping each one to create an overall special look within their collection.