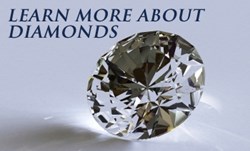 Los Angeles, CA (PRWEB) October 12, 2013
Hailed as the store with one of the best diamond rates on the market, buyers are advised to take advantage of Gem Dynasty's special offers on quality wholesale diamonds, loose diamonds, and engagement rings Los Angeles. This month's special offer is on 18K White Gold Diamond Ring 18822, the Retail Price: $1,553 and Special Price: $1,400.
The reason for Gem Dynasty's low rates is simply because they have a low overhead to maintain. The absence of a conventional storefront location and extensive nine to five staff coupled with their vast connections and ability to source for warehouse priced diamonds allows Gem Dynasty to continue offering its buyers the best savings on these precious gems.
So if buyers are looking for a good deal on top notch wholesale diamonds, loose diamonds, and engagement rings in Los Angeles, then Gem Dynasty is the place to head to. Buyers are advised to shelf their worries if they are not in the Los Angeles area as Gem Dynasty offers online sales and shipping to anywhere in the world. Here are some things buyers should consider if they decide to purchase wholesale diamonds, loose diamonds, and engagement rings online.
1. Choosing a diamond without seeing it in person.
As with shopping for anything online, buyers are expected to study and review as many pictures of the selected diamond as possible. Gem Dynasty will be happy to provide the potential buyer with the diamond's authenticity certification and report and provide all information and answers should any questions arise. Buyers should note that they have the power to determine the cut, color, carat and clarity of the diamond they wish to purchase and not have to settle on something straight from the catalogue. Additionally, buyers can choose from a large range of wholesale diamonds, loose diamonds and pre-set engagement rings. If the buyer chooses a loose diamond and wishes to set it, he or she can liaise with Gem Dynasty to choose from a variety of fine settings to create the perfect diamond gift. Be it earrings, pendants, bracelets or engagement rings, Gem Dynasty will ensure that the buyer gets what they want.
2. The flexibility that comes with buying diamonds online.
Gem Dynasty understands that buying a diamond can be a very emotional and complicated process. Because of this, Gem Dynasty offers a fair 30-day return policy if the buyer is not satisfied with his or her purchase. A small stock fee will be charged, but aside from that, the buyer can easily negotiate the diamond's return. Buyers should also note that if they are located outside of California, be it elsewhere in the United States or overseas, the 8.25% sales tax of the state of California will be waived. Buyers can pay for their wholesale diamonds, loose diamonds and engagement rings through the usual means of credit cards, certified checks and money orders.
3. Diamond insurance and shipping methods.
Shipping and insurance charges depend on the buyer's location as well as the value of the purchase. Note that Gem Dynasty makes zero profit from shipping charges and will charge the client only what it costs them. Shipping insurance is important as when it comes to something as valuable as a diamond, safety and security is the number one priority, especially for overseas shipping.
To garner more information on Gem Dynasty's wholesale diamonds, loose diamonds, and engagement rings in the Los Angeles area get in touch with them by calling 1-877-623-9494 or emailing frank(at)losangelesdiamondseller(dot)com.