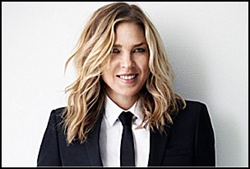 Diana Krall is a favorite here in the desert and we don't get a chance to see her often enough.
Indio, CA (PRWEB) August 14, 2015
Brad Schmett, Broker Associate with Luxury Homes by Keller Williams today announced that the Diana Krall Saturday Night gala at the luxurious Indio venue will be a huge draw thanks to Krall's Canadian home fan base and her extraordinary popularity in the United States. It is anticipated that at least several hundred attendees will remain in the area to shop for vacation homes, offering the local real estate community a nice boost.
Krall is a Canadian born jazz pianist and vocalist with more than 15 million records sold worldwide. She is also the only jazz singer to have eight albums debuting at the top of the List of Billboard Jazz Albums and has been well received internationally. The Greater Palm Springs area is notoriously fond of jazz and Krall's appearance is highly anticipated. Her most recent album is Wallflower, released in 2015 and prior works include Glad Rag Doll in 2012, Quiet Nights in 2009 and From This Moment On in 2006, among others.
Schmett observed that, "Diana Krall is a favorite here in the desert and we don't get a chance to see her often enough. With our huge population of Canadian Snowbirds, it is a given that she will pack the house and bring in plenty of renewed interest for local real estate. My Team and I are looking forward to showing off our luxury home inventory which has never been better."
The luxury Fantasy Springs Resort Casino in Indio offers first class accommodations, fine dining, gaming and entertainment for a perfect weekend or longer stay. Reservations and advance ticket sales are recommended.
For more information on Diana Krall at Fantasy Springs Resort Casino visit http://www.fantasyspringsresort.com/prod/entertain/entertain.php.
To find out more about investing in Indio, CA real estate visit IndioRealEstateInfo.com.
About Luxury Homes by Keller Williams: Luxury Homes by Keller Williams – La Quinta, is an exclusive, elite and sophisticated group of real estate consultants raising the bar for service in the upper-tier La Quinta and Palm Springs area residential real estate market.