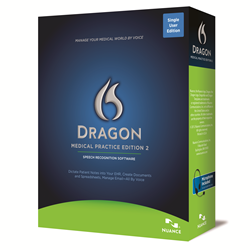 We are pleased to be able to extend our services and product line to cardiologists everywhere
Tampa, FL (PRWEB) December 18, 2014
DictationDepot.com has announced the availability of Dragon Medical Practice Edition 2 for cardiologists, bringing the most advanced speech-recognition technology to another important niche in the healthcare community. Cardiologists can now experience the full benefits of a speech-enabled practice backed by a trusted source in the industry, DictationDepot.com, which offers value-added support services that ensure successful integration with leading EHRs.
"We are pleased to be able to extend our services and product line to cardiologists everywhere," said Keith Brookins, President of DictationDepot.com. "Our goal is to make the process of integrating a complete speech-recognition solution as seamless as possible, whether it is installing a new system or upgrading an existing system, for cardiologists so they can achieve a more efficient and rewarding practice."
Dragon Medical Practice Edition 2 is the most advanced speech-recognition solution available for cardiologists to date. With over 90 medical specialty and subspecialty vocabularies included in the software, even the most complex terminology and phrasing is transcribed with more than 99% accuracy right out of the box. From hypertrophic cardiomyopathy to mitral valve prolapse, Dragon Medical Practice Edition 2 understands the unique language of cardiology so you can create clinical documentation and correspondence three times faster than typing and redirect the focus back to quality patient care.
Dragon Medical Practice Edition 2 also helps clinicians overcome the frustrations associated with EHR adoption by speech-enabling navigation and searches with customizable macros. Physicians can speak in their own words to document comprehensive patient notes that give them more confidence when coding and ultimately lead to higher reimbursement levels.
DictationDepot.com has been offering cutting edge dictation products and speech-recognition software, like Dragon Medical Practice Edition 2, for over 15 years. From installing new systems to upgrading your existing system and everything in between, DictationDepot.com has the skilled staff and full product lines at your disposal. DictationDepot.com offers training and extensive technical and customer support throughout the lifetime of their relationships with their clients and has been helping cardiologists and other medical practitioners streamline their workflow, increase reimbursement rates, and increase the quality of patient care since it's inception.
For more information about Dragon Medical Practice Edition 2 visit: http://www.dictationdepot.com/
About DictationDepot.com:
DictationDepot.com is a division of Brookins Communications, Inc., which was established in 1969. A veteran-owned company, our team is committed to serving the needs of every client searching for the highest quality dictation equipment and accessories. We value your time and energy and know that it's no secret that technology has completely changed the way people shop, so we offer installation, training and support when needed.