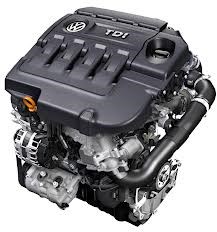 Some auction companies online require no evaluations or verifications of engine quality prior to selling these to consumers.
Sacramento, California (PRWEB) August 30, 2013
Engines for diesel vehicles traditionally requires a specially trained mechanic to provide service and diagnostics. One engine retailer online is helping to solve diesel engine repair issues with its new inspected inventory. The http://www.gotdieselengines.com company is now evaluating all used engines that enter its warehouse to ensure high mileage, internal defects and operational issues are not found before sales are made.
These protective measures are upgrading the quality that consumers find when researching the company inventory. Some auction companies online require no evaluations or verifications of engine quality prior to selling these to consumers.
A used engine can have high mileage or other problems internally that are not visible through a standard photograph or stock description provided of OEM specs.
"The current inventory includes multple popular diesel engine types now currently offered for a sale price online," a salesman for the GotDieselEngines.com company confirmed. The problem solving for repair issues is one effort made by this company to improve customer relations this year.
Pricing remains one issue for replacement engine buyers based on the comparisons that can be made online. The retail list price marketed online by some diesel motor companies can increase the installation cost that a buyer has to pay to replace a defective engine.
The sale pricing that is attached with the Got Diesel Engines inventory is an additional correction measure to keep costs as low as possible for buyers.
"Price, engine quality, warranty protection policies and speed of shipping are all factors that all engine sellers deal with," the salesman confirmed. Company policy changes made this year are set to improve the overall consumer experience for all buyers online.
The completed inspections for diesel engines in the company inventory, warranty inclusions and freight carrier incentives are ways that are used to provide an alternative to buyers of motors online. Monthly review and modifications are made to existing policies to boost the assurance level of consumers as well as monthly sales volume processed by this company.
About GotDieselEngines.com
The GotDieselEngines.com company is one trusted resource that buyers of alternative fueled engines use to find discounted motors that are ready for placement into diesel enabled vehicles. This company offers its inventory for prices that are among the cheapest currently promoted by a secondary seller through the Internet. The GotDieselEngines.com company provides consumers with access to research its inventory of engines for price and current stock status from its tools online and toll-free number access. Freight agreements with brokers allows this company to ship all units for less than rate card prices.