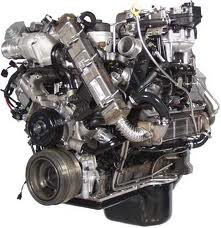 Some engine companies do not discount the price of a replacement engine or can inflate the actual cost of shipping during the process of checkout
Cleveland, Ohio (PRWEB) September 15, 2013
Diesel engines are one type of alternative motor that is gaining popularity in the North American market. Automakers are now creating more variety for vehicle owners to choose when purchasing a new or used vehicle. The http://www.gotdieselengines.com company is now offering diesel motor discounts for all web sales to help with engine replacement services online.
These new discounts are part of a program that is offered to introduce a lower than standard price to the public. these prices have been reduced from the manufacturer suggested list price as well as rates set by distributors. The used condition engines that are now listed for sale online apply to the new pricing terms for buyers.
"Some engine companies do not discount the price of a replacement engine or can inflate the actual cost of shipping during the process of checkout," a rep for the Got Diesel Engines company said.
Enhancements have been made to the inventory carried online and these changes have been announced regularly in 2013.
The engine brands that are currently marketed to the public include Powerstroke, Cummins, Perkins, Detroit Diesel, DMAX and Isuzu based engines. Additional automaker types are being negotiated and are expected for inclusion in 2014.
The complete engine pricing and other incentives posted online are now searchable when using the company supplied database online. The Got Diesel Engines company has programmed its search tool to remove any frustrations or complications that a buyer can have when researching a used replacement diesel motor.
"We've changed our pricing, website and search systems this year to make it effortless for buyers online to find engines without using part numbers, codes or other data before purchase," the rep added.
The used diesel engines that can be researched using the company website now include a warranty program that is set up to cover the OEM parts that are attached with each engine after the installation is complete. These warranties are described in detail upon successful purchase online or through the toll-free number for customer orders.
About GotDieselEngines.com
The GotDieselEngines.com company supplies previously owned engines for most major manufacturers in the diesel industry online. This company is staffed by experts who provide assistance before and after sales take place. The company website has been renovated this year to include a better search method for consumers. The GotDieselEngines.com inventory is adjusted on a daily basis to provide immediate access to pricing, warranty details and shipment information that is essential when researching motors. This company has recently added third party engine manufacturers like Cummins to its available engines for sale.