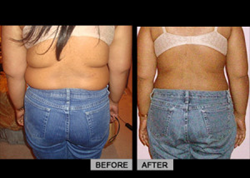 Making weight loss simple, Diet Doc has long been the go-to provider for quick weight loss for dieters around the nation
New York, NY (PRWEB) June 10, 2015
Often, weight loss and dieting can end up costing dieters thousands of dollars. Between specialized groceries, prescription and non-prescription weight loss aids, and other hidden expenses, quick weight loss can take a serious toll on the pocketbook. For those looking for reprieve from expensive, and often unsuccessful diet plans, Diet Doc announces a special diet coupon, only available from the company's Facebook page.
Diet Doc is now offering a $20 diet coupon to interested dieters looking for a little quick weight loss on the cheap. Users simply visit Diet Doc on Facebook at "DietDocMedicalWeightLoss", and "like" the company's profile. Doing this will earn Facebook users a $20 diet coupon that may be used on any product of service offered by Diet Doc, including the company's all-inclusive medically supervised diet plans, prescription weight loss aids like Metwell, Lipo-B injections, Oxytocin, and many other proprietary Diet Doc products. In addition to earning the Diet Doc diet coupon, Facebook users can find out more about the company, earn additional discounts for great Diet Doc products and services, keep abreast of diet plans and updates and compare the Diet Doc weight loss system to the competition, all from the company's Facebook page.
Making weight loss simple, Diet Doc has long been the go-to provider for quick weight loss for dieters around the nation. Despite the company's growing reputation as the go-to provider for quick weight loss, many remain hesitant to enlist a weight loss company for help losing weight. Diet Doc reminds interested dieters that the company continues to offer the most comprehensive weight loss system, including unlimited doctor supervision and consults, nutritionist designed eating plans, amazing Diet Doc prescription and non-prescription diet aids, and unlimited support from the Diet Doc team, each specialized in helping individuals lose weight faster and more healthily. Despite this stigma against online weight loss providers, Diet Doc has flourished, delivering lasting results to patients around the country with hormone supported diet plans, while maintaining a 97% customer satisfaction rating.
The Diet Doc quick weight loss plans are simple. First, interested dieters need only to contact the company, toll free at 888-934-4451, and schedule a Telemedicine appointment with one of the company's licensed doctors, each well experienced in the process of healthy and fast weight loss. Next, customers will receive a detailed health survey to complete, allowing their doctor to learn what has been prohibiting weight loss in the past, as well as possible health concerns that may need to be addressed. Finally, Diet Doc doctors prescribe the necessary weight loss aids, including proprietary diet supplements, healthy living nutraceuticals, and prescription-only hormone injections to produce the incomparable results that users have come to expect.
Visit the official Diet Doc Facebook page "DietDocMedicalWeightLoss" to learn more about the company, "like" the page, and earn a complimentary $20 diet coupon to use on any great Diet Doc product.
About the Company:
Diet Doc Weight Loss is the nation's leader in medical weight loss offering a full line of prescription medication, doctor, nurse and nutritional coaching support. For over a decade, Diet Doc has produced a sophisticated, doctor designed weight loss program that addresses each individual specific health need to promote fast, safe and long term weight loss.
Diet Doc Contact Information:
Providing care across the USA
Headquarters:
San Diego, CA
(888) 934-4451
Info@DietDoc.info
http://www.dietdoc.com
Twitter: Here
Facebook: DietDocMedicalWeightLoss
Linkedin: Here