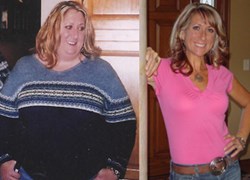 Because Diet Doc incorporates a wide range of delicious and healthy food choices, patients find the diet meal plans interesting while the rapid weight loss provides motivation.
San Francisco, CA (PRWEB) October 24, 2013
Findings from a study published in The American Journal of Medicine suggests that researchers have identified a link between low fiber diets and the increased risk of heart disease, stroke and diabetes, among other cardio-metabolic risks. A wealth of evidence suggests that diets high in fiber can help to lower blood pressure, cholesterol and cardiovascular inflammation. The analysis revealed that those that consumed a balanced diet had a lower incidence of metabolic disease, reduced blood pressure and obesity.
Diet Doc has combined the knowledge from recent scientific research with the expertise of specially educated fast weight loss doctors, nurses, and nutritionists to create the nation's leading medically supervised prescription hormone diet plans which now focus on offering each patient a healthy balance of essential food choices while generating the safest and most rapid results available on today's market. Diet Doc's diet meal plans are specific to each patient's nutritional and fiber needs, providing dieters with an personally designed healthy balance of lean proteins & green, leafy, fibrous rich vegetables. Patients find the diet plans interesting & the rapid weight loss motivational.
By modifying and modernizing the outdated hormone diet protocol, Diet Doc's newly modified diet meal plans now offer patients a safer method of dieting. The company's updated diet meal plans provide patients with a less restrictive caloric intake, personalized diet meal plans that are specific to each patient's personal nutritional needs, and medical supervision to assure overall health and safety while utilizing prescription hormone treatments.
While most hormone diet providers in the U.S. continue to follow the 500-calorie per day outdated protocol, Diet Doc distinguishes itself from its competitors by replacing this dangerously low calorie diet plan with its own scientifically researched, thoroughly updated version, allowing more than double the daily caloric intake without compromising health or results.
Subsequent to an extensive medical evaluation and doctor consultation, certified nutritionists, who have been specially trained in the science of healthy, safe and rapid weight loss, will create personalized diet meal plans that deliver the perfect balance of nutrient rich food choices, lean proteins and green leafy vegetables, providing the adequate amount of fiber for improved heart and digestive function. Each diet plan is unique, based on the patient's specific nutritional and dietary needs, while also fitting comfortably into the client's personal lifestyle. Because Diet Doc incorporates a wide range of delicious and healthy food choices, patients find the diet meal plans interesting while the rapid weight loss provides motivation.
Diet Doc's 100% pure, United States manufactured hormone is available to qualified patients by prescription only. Injectable prescription hormone solution is the most preferred method among patients due to convenience and its ability to accelerate results while naturally suppressing the appetite. Other patients, however, may prefer sublingual prescription tablets or oral prescription drops. Regardless of the chosen method of delivery, patients can anticipate losing pounds and inches rapidly and safely when following Diet Doc's prescription hormone diet meal plans.
The professional weight loss experts at Diet Doc smoothly guide patients toward better health by personalizing each patient's journey and providing the safest and most rapid weight loss available on today's market. To assure the safest transition, each patient's experience is supervised by the company's medical team and progress is monitored with scheduled weekly checkup calls. Unlimited support, guidance and encouragement is a mere email or phone call away, with specially trained rapid weight loss coaches available 6 days per week and eager to help all patients safely and successfully achieve their personal dietary goals.
Diet Doc encourages those that have been unsuccessful in achieving rapid weight loss in the past to call today to schedule a complimentary and confidential consultation and join the thousands that are looking and feeling better than ever before by losing unwanted and unhealthy excess weight.
Diet Doc Contact Information:
San Diego, CA
(800) 272-0482
Weight-loss(at)Dietdoc(dot)info
http://doctorsupervisedweightloss.com/testimonials.php
Twitter: DietDoc10
Facebook: DietDocNaturalHealth