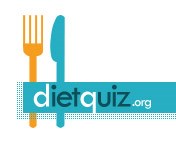 Millions of people around the world struggle with different diets in their quest to lose weight. DietQuiz.net offers a fun way to approach dieting and learn more about maintaining a healthier lifestyle
(PRWEB) September 24, 2013
DietQuiz.org (http://www.dietquiz.org) was launched today to offer diet quizzes and a wealth of information on low-carb plans and healthy weight loss.
The new website was created by the web design and development team at DietQuiz.org and offers visitors a chance to test their dieting knowledge. The quizzes are based on popular plans that allow dieters to achieve lasting weight loss success. The website benefits from a fresh and minimalistic design and offers a wealth of nutrition information.
"Millions of people around the world struggle with different diets in their quest to lose weight. DietQuiz.net offers a fun way to approach dieting and learn more about maintaining a healthier lifestyle," said John Williams, marketing consultant at DietQuiz.org.
Poor nutrition and overweight are the cause of many health problems such as fatty liver disease, stroke, cardiovascular disease, high blood pressure, and others. Obesity is not only serious but costly. Overweight and obese people are subject to discrimination, prejudice, and stigmatization because of their weight. Obese individuals face inequalities across many institutional settings, including education, access to services, healthcare, employment, and others. Overweight negatively affects income levels and wages. Obese people are unable to find gainful employment despite evidence of positive work performance. Negative stereotypes are quite common, and overweight individuals are described as less motivated, disciplined, and competent. Stigmatization and stereotypes explain why low self-esteem and depression are more common among overweight people. In addition to health risks such as breathing problems, cancer, and diabetes, obese people are vulnerable to unfair treatment and bias and are at risk of social isolation. The good news is that these problems can be easily rectified.
The new website offers fun and engaging quizzes, including the Vegan, Paleo, Atkins, and South Beach quizzes. The main goal of DietQuiz.org is to educate visitors and offer insight into different nutritional and lifestyle choices. The website also offers diet calculators that allow visitors to calculate their Body Mass Index, how many calories they burn during workout, as well as the daily calorie intake required for dieters to lose and maintain their healthy weight.
About DietQuiz.org: DietQuiz.org is a website focused on helping visitors to learn more about a variety of dietary choices.