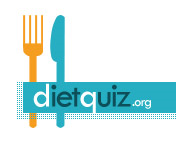 We decided that it is time to offer our visitors recipes for the most popular diet plans, hoping that this will encourage them to try different dietary options and decide which suits their health objectives and lifestyle best
(PRWEB) November 05, 2013
The recipe section of DietQuiz.org (http://www.dietquiz.org/recipes) went live today to enhance user experience and present tasty and balanced meals.
The new section presents popular diet plans and is designed to be used as a reference. The website features informative quizzes that are fun to take and offers visitors the chance to explore different approaches to weight loss.
"We decided that it is time to offer our visitors recipes for the most popular diet plans, hoping that this will encourage them to try different dietary options and decide which suits their health objectives and lifestyle best," said John Williams, marketing consultant at DietQuiz.org.
The section includes 40 recipes that are divided into 4 categories – Low Carb, Vegan, Paleo, and Mediterranean. Visitors are offered the opportunity to learn about different cuisines, food habits, and dishes, along with foods that are traditionally eaten in different regions, cultures, and diets. The Mediterranean cuisine is based on fresh seasonal produce and an ingredient mix that is good for health and offers endless possibilities for dieters to be creative. The Mediterranean diet offers many benefits, among which increased longevity and heart-healthy food choices. The Paleo Diet mimics the food habits of hunter-gatherers and includes the premise that humans are genetically adapted to a pre-agricultural diet. It gives dieters the opportunity to tap into their genetic potential, encouraging them to make healthy food choices. The diet is based on meat and plant-based foods that were widely available before the agricultural revolution. The Vegan Diet excludes all animal products because of compassion for animals, concerns for the environment, and belief that plant-based food supplies all major macronutrients. There are healthy ways to become a vegan and plenty of tasty meals to try. The Low Carb Diet is a nutritional approach that emphasizes the importance of eating nutrient-rich foods high in fiber and healthy fats and protein. Obesity management is a major benefit. Low carb nutrition benefits an array of health markers and gives dieters the opportunity to achieve long lasting weight loss.
DietQuiz.org offers a wealth of dietary information while the new section introduces healthy recipes that encourage visitors to explore their micro- and macronutrient requirements. The website does not provide medical advice but is designed as a useful reference for dieters.
About DietQuiz.org: DietQuiz.org is a website focused on helping visitors to learn more about a variety of dietary choices.