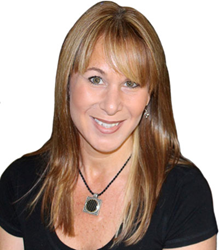 "I am very excited to join the team at Digalign where I can use my passion and experience to help businesses grow and achieve their strategic objectives."
Tampa, FL (PRWEB) April 17, 2014
Digalign, a website development and marketing firm, has hired Charise Strandberg as their Director of Marketing. Collaborating with leadership, Charise will perform social media and content management for their clients and ensure content plans are developed, executed, and distributed through the appropriate online channels.
"Charise is a strong addition to our team, that will allow Digalign to continue to meet its commitments to our clients by providing them the best expertise available."
Before joining Digalign, Charise worked as a social media marketing manager for Celestar Corporation and prior to that, as a director of small business programs and events for the Greater Tampa Chamber of Commerce. She has worked with brands and individuals over the past seven years helping to build their online presence through social media, blogging, website optimization and content marketing. She is currently an online influencer and one of the Top 400 females on Google+.
"I am very excited to join the team at Digalign where I can use my passion and experience to help businesses grow and achieve their strategic objectives."
About Digalign
Digalign is led by CEO Barry Powers, with a mission to help business grow by properly relating its true value to its target market in the mediums that will most effectively engage them. It is through the right combination of clear and consistent messaging in the channels that have the highest probability of being effective, that marketing success is born. By putting together a team of experts that can provide the right solutions for our clients, Digalign is able to produce results.
Our company's success is derived from our people and their dedication to our customers. Our team of experts provide custom solutions including website development, creative design, and content marketing including SEO, Social Media and Branding.
For more information, please visit our website at http://www.digalign.com