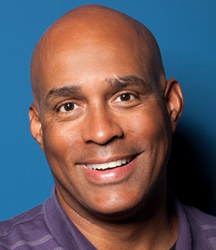 We're Excited to Exhibit Flight at SXSW and Showcase the Best DAM Platform Available!
(PRWEB) February 18, 2016
Canto, the world's leading digital asset management (DAM) software company, today announced a new addition to the company's executive team. Michael Mathieu, former CEO of YuMe, Inc and SET Media Inc., has been appointed President and will be focused on expanding the company's fast growing SaaS, Cloud-based DAM solution, Flight.
Flight empowers brands and businesses to organize and manage all types of digital assets, from logos and stock imagery to video content without the restrictions or permission problems found in simple file sharing services.
"We are excited that Michael has chosen to join Canto to build on our momentum and drive Flight forward," said Jack McGannon, Canto CEO. "Michael has an exceptional track record of growing businesses from the ground up."
Michael will focus on the continuing development of Flight's management and services while leading the culture responsible for Flight's exponential sales growth in 2015.
"I saw an opportunity with Canto given the current shift to cloud-based computing," Michael says. "Because of my background in providing services to marketers and content providers, I've noticed a gap in the type of available services for which Flight is perfectly suited. We're excited to exhibit Flight at SXSW and showcase the best DAM platform available!"
About Flight
Flight is a product of Canto, the leading provider of digital asset management solutions. Flight's SaaS Cloud-based DAM helps brands and businesses organize digital assets, work collaboratively with team members, optimize creative workflows, shares files on social, and delivers brand assets via custom branded portals. Learn more about Canto's cloud digital asset management solutions.
About Canto
Canto is committed to innovation, with a focus on delivering digital asset management software and services that solve customers' ongoing brand asset challenges. Founded in 1990, Canto is an industry pioneer and leader with more than 2,400 customers worldwide. Canto's offerings include Cumulus, an enterprise DAM application, and Flight, a SaaS DAM solution for teams. Supported by a global partner network, Canto is based in San Francisco (USA), Berlin and Giessen (Germany). For more information, visit Canto.com.