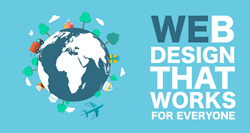 Los Angeles, California (PRWEB) July 10, 2014
The digital branding company, TRIXMEDIA, just launched their brand new website, and are excited about the new look of their page. Since its establishment in 2003, TRIXMEDIA has grown over the years, with a roster of satisfied clients under their belts, including Coca Cola, Starbucks, Café Sierra at the Hilton Los Angeles, Cyrus Rugs, and Meital Manzuri Law. TRIXMEDIA prides itself on offering branding, web design, online marketing, and full creative services for both large and small companies. Whether the company is a startup or a respected corporation, TRIXMEDIA has helped established web presence, online visibility, and current, updated websites for a variety of clients in a variety of industries. Their overall mission is to effectively develop a face and character for a company's brand to the world, and further increase brand visibility by improving web presence.
Amongst the previously mentioned services, this Beverly Hills-based digital branding company offers a plethora of other services—mobile site and mobile apps development, social media integration, search engine optimization, photography, content writing skills, and graphic design. The scope of their offered abilities as a company, along with their final products for previous clients, speaks to their maturity as a company in this digital world.
With the launch of their newly designed website, it is clear TRIXMEDIA has exciting projects in store for them this summer. Along with their new website launch, TRIXMEDIA has also announced updates and new advanced features on their proprietary eCommerce platform, Goozga. The new features to Goozga allow for extensive and flexible control of the eCommerce site for administrators from the back-end.
Anyone in need of branding services or online marketing for their company should take a look at this Los Angeles web design company which seems to only be on the way up.
TRIXMEDIA
468 N Camden Dr
Beverly Hills, CA 90210
Phone: (800) 717-8271